Autonomy is revolutionizing construction, but the robot is just one piece of the puzzle. Built has developed simple safety standards and lean best practices to ensure that you can seamlessly integrate a robot into your trenching operation.
Setup & Installation
Day One
Upgrade your excavator.
The
Exosystem™
installs on late-model excavators from leading brands in a matter of hours.
Complimentary shipping and installation with a Built technician
Preserve manual control and operation
Comprehensive training and ongoing support
Fully reversible installation
Deployment tools included through Field Kit™
24/7 monitoring with Guardian™
Exosystem™ robotic upgrade
Software to manage the robot through Everest™
Work Area Setup
Start a Robotic Deployment
Prepare Your Deployment Tools
Built provides everything you need to get started. Access your Field Kit tools in your Deployment UTV or toolbox, and prepare for fully autonomous operation.
Set up the Safety Barrier
Stake out the working area of the robot. Using the poles and impact wrench, create points to run hi-vis tape that will create a safety barrier between the robot and people.
Shoot the Geofence
Follow the path of the safety barrier. Place the GPS recording device where each safety barrier stake has been placed and record a point.
Perform a Safety Check
Inspect the robot and working area. Add the correct safety signage, test the emergency stops, clean cameras, and check the machine and Exosystem for any maintenance needs.
Robotic Control
Begin Autonomous Operation
Turn on the Exosystem
Jump into the cab to turn on the Exosystem. Once inside, flick the switch located near the excavator engine start.
Upload Task Details
Open Everest to upload task details. On the Field Kit laptop, upload your geofence, trench layout, and bucket information to set up your work for the day.
Connect to the Robot
See all available machines nearby. Select the robot you would like to use and connect to its onboard computer. Then select your task details and let Everest prepare the work.
Start the Robot
Press "Start" and begin. Once autonomous operation is underway, you can close the laptop and let the robot get to work.
Real-Time Monitoring
Continue with Your Day
Guardian Monitoring Begins
Built monitors the robot in real-time. The moment the robot begins autonomous operation, Guardian from Built keeps a constant watch over the robot and keeps you informed for ultimate peace of mind as you go about your day.
Reach Experts Anytime
Resolve issues quickly. Directly message Built experts to keep robot operation running smoothly.
Built has developed an impressive system that is setting the stage for the future of construction activities. While we are at the early stages of deploying the solution, our pilot project was completed safely and has opened the door to a future of man and machine working side by side.

Matthew Hadsell

Principal Engineer, Innovation

Blattner Energy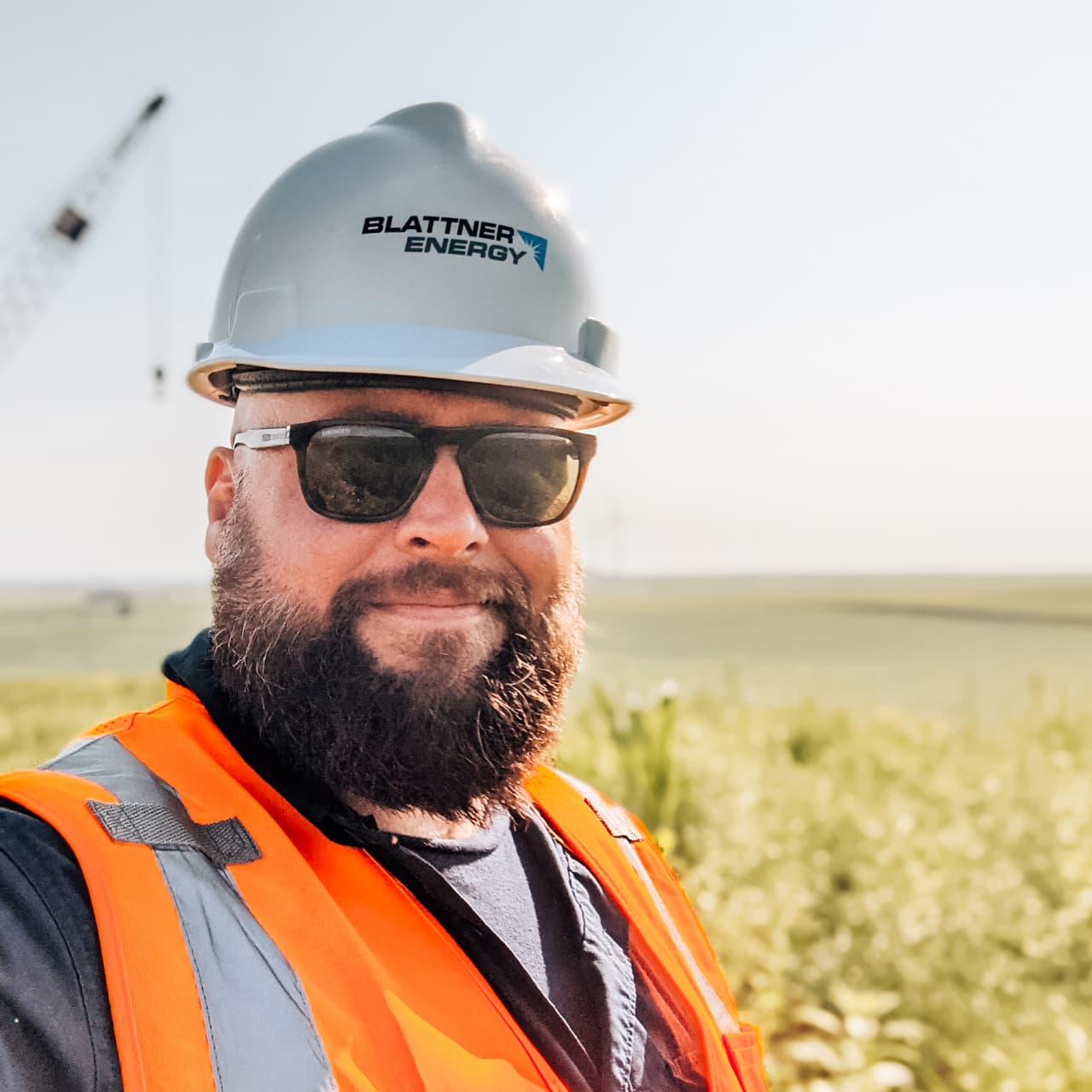 Autonomy Is Ready for Construction
Get in Touch
With the right tools from Built, adding autonomous capabilities has never been easier.