Safety
Take People out of Harm's Way
Construction is a tough, physical industry, and that means it involves risk. Autonomous excavators offer the opportunity to reduce your team's exposure to slip-and-fall, struck-by, and caught in-between injuries and help create a safer jobsite for everyone.
A perfect record. Built tracks machine hours, recordable safety incidents, and other key metrics from each project where we have a robot deployed. We're proud to report that over a significant operating record, we've never had a single robot-related injury.
0
Robot-related safety incidents
0 million
Pedestrians in machine learning data set
0
Redundant layers in safety system
Safety System
Simple, Safe, Automatic
Safety without compromise.
As a pioneer in construction robotics, Built has developed an integrated safety system that is commonsense, practical, and field-proven. Based on a foundation of best-in-class safety hardware, our safety system meets or exceeds all industry standards.
Geofence a virtual barrier keeps the robot inside a safe working area
Safety Barrier a high visibility orange barrier keeps people out of the robot's working area
Hi-Vis Safety Lights high-powered lights that work in day and night
Warning Signage signage to provide visual cues to people nearby
Wireless E-Stop an emergency stop located at the corner of the safety barrier
Hardwired E-Stops safety-rated emergency stops located on the excavator
Audible Warnings 110-decibel sound cues whenever the Exosystem is on
Obstacle Detection 360° cameras keep a continuous eye on pedestrians and obstacles within the robot's working area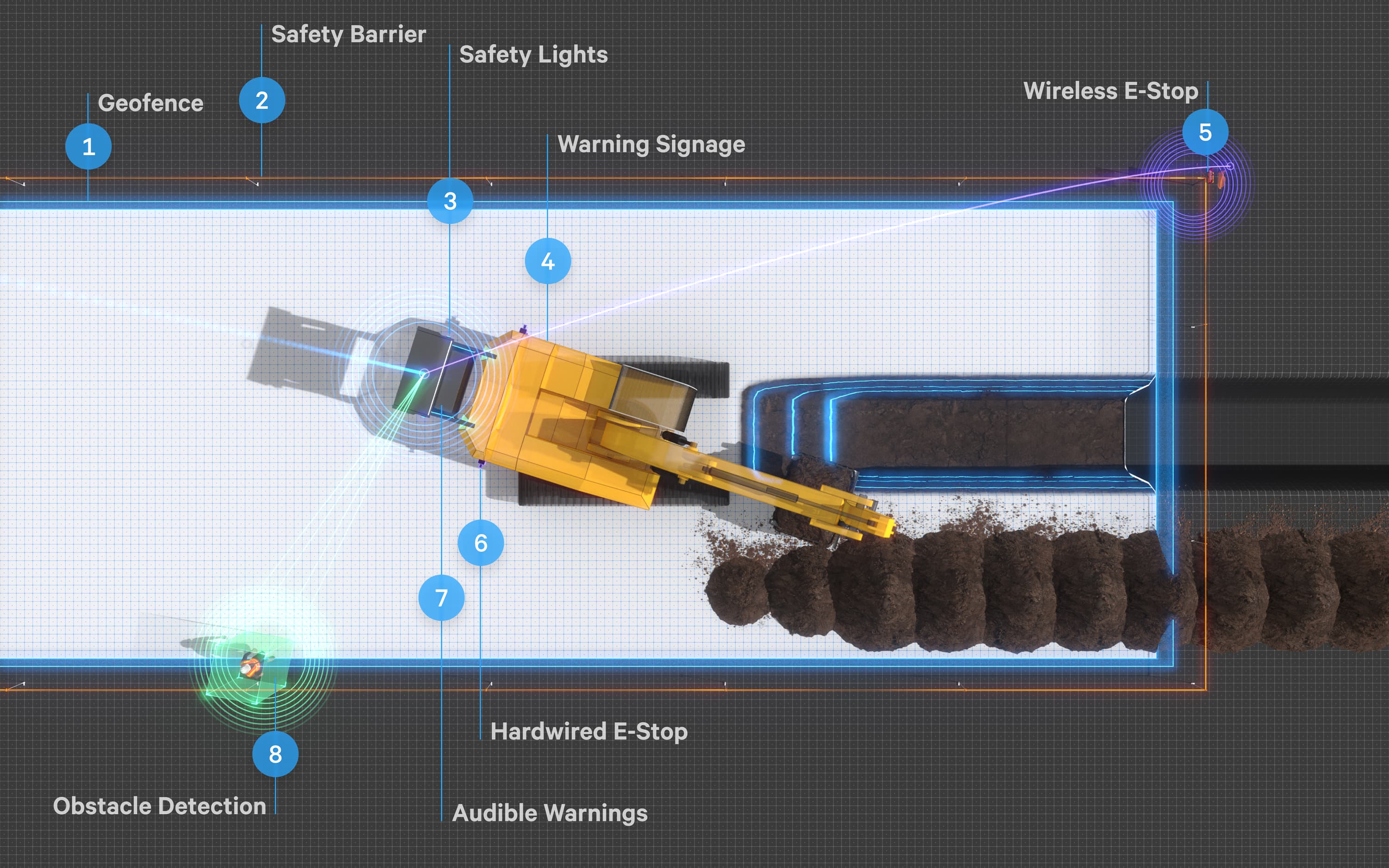 Experienced, Certified Operators
It begins with the people. All Robotic Equipment Operators (REOs) are selected based on construction experience, technical knowledge, and strong safety records. They then undergo an extensive training program — including classroom and hands-on teaching — before being certified to operate a robot on a jobsite.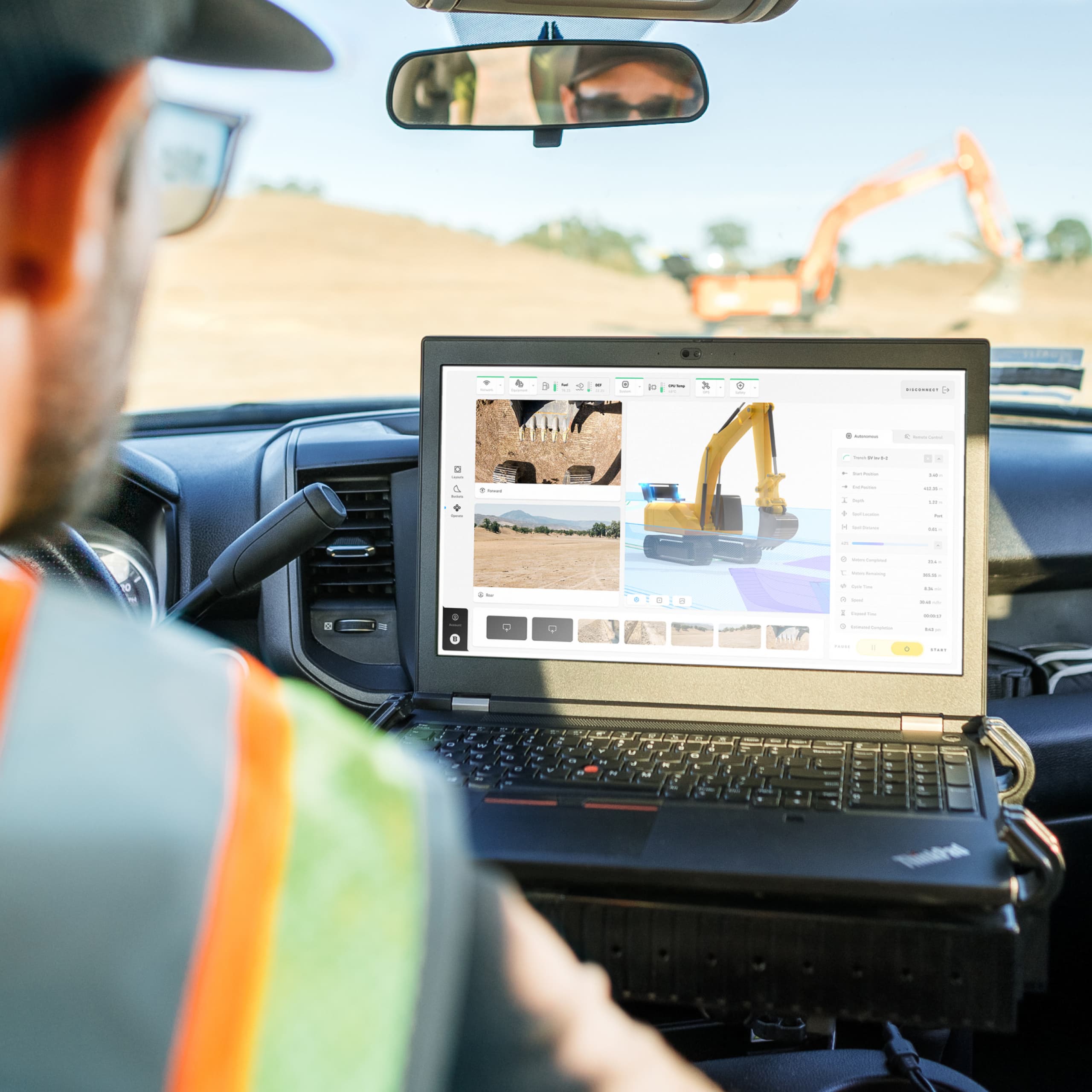 Sense & Avoid
Onboard cameras and radar can detect obstacles in the surrounding work area, enabling the robot to react in less than a second.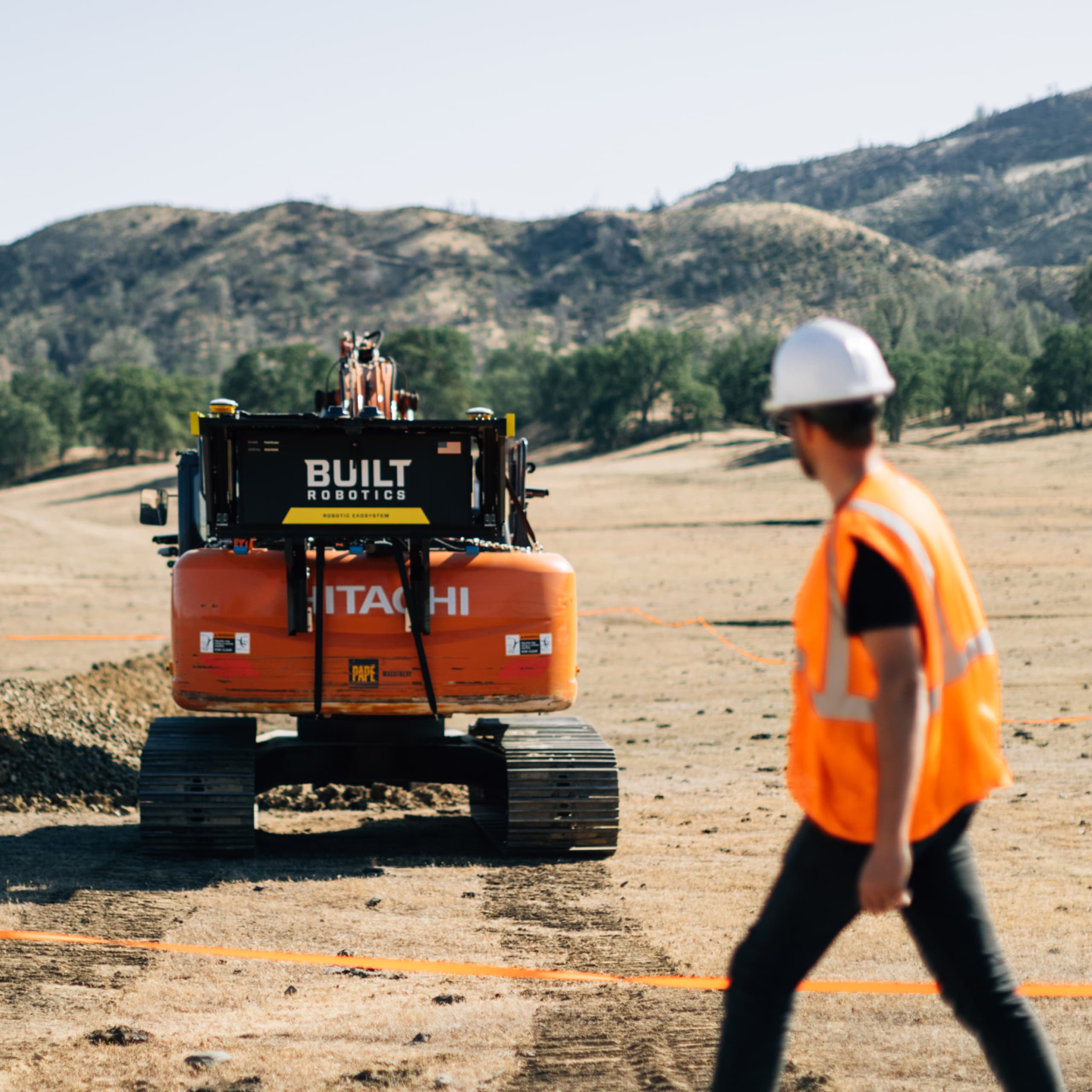 Geofence & Safety Barrier
The virtual geofence limits the robot's movements and keeps it contained in the designated work area. The physical safety barrier provides a clear delineation for nearby workers, while keeping people out of harm's way.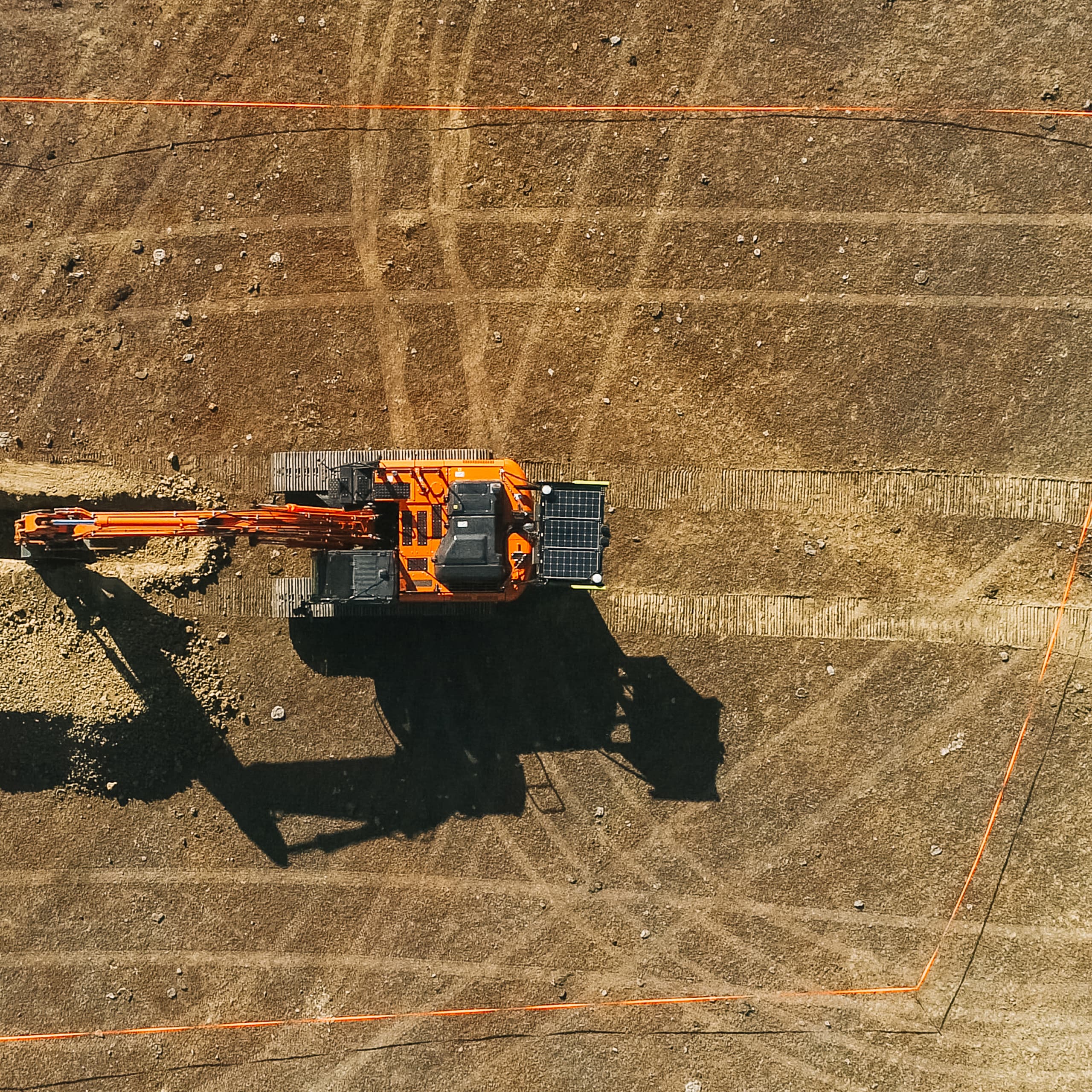 Hardwired Emergency Stops
Instantly stop the robot and shutdown the engine. With Built's hardwired emergency stops, all autonomous operations can be safely stopped with the press of a button.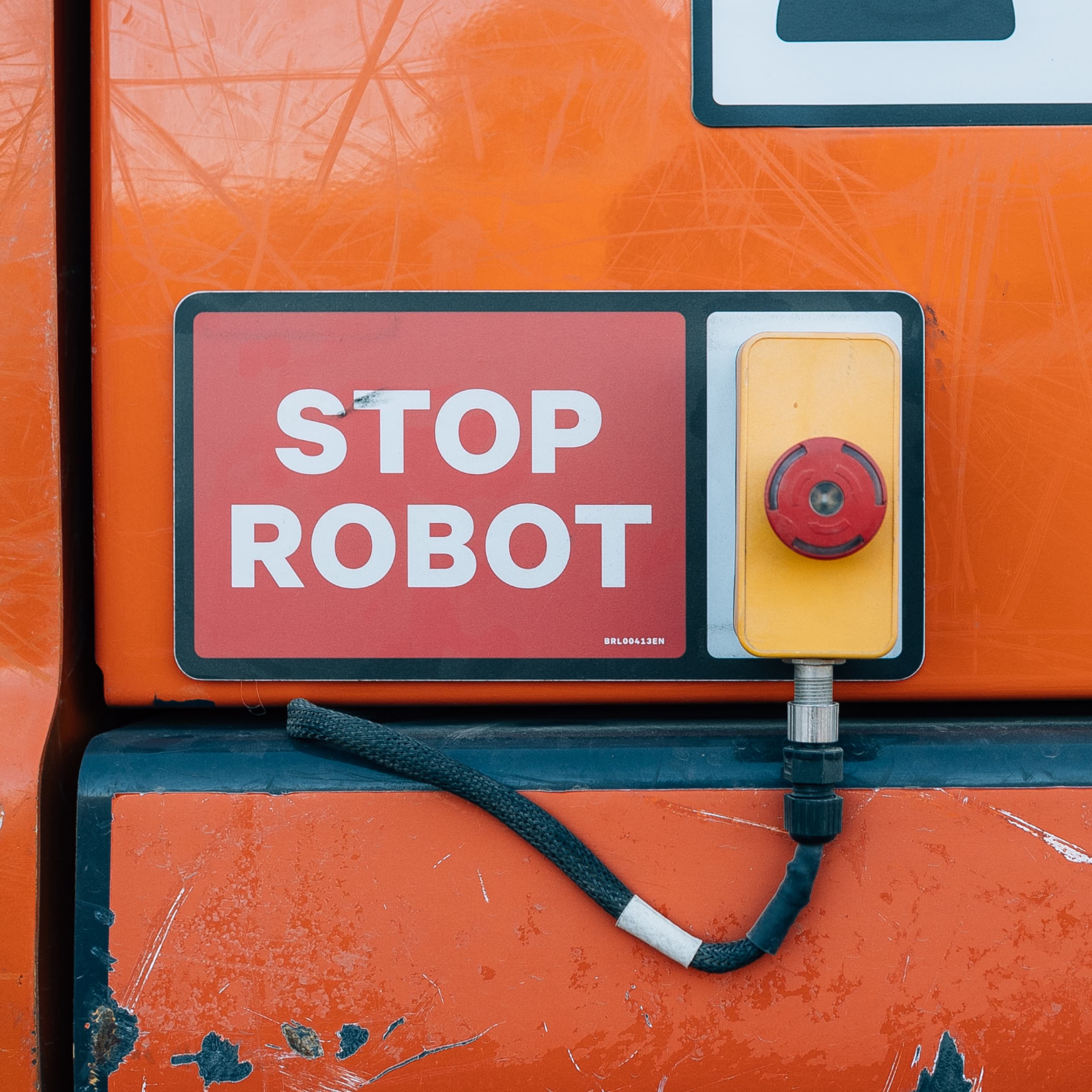 Wireless Emergency Stop
Safety at a distance. As an added layer of protection, a wireless emergency stop is set at a key point along the safety barrier to safely stop the robot from up to 1,000 feet away.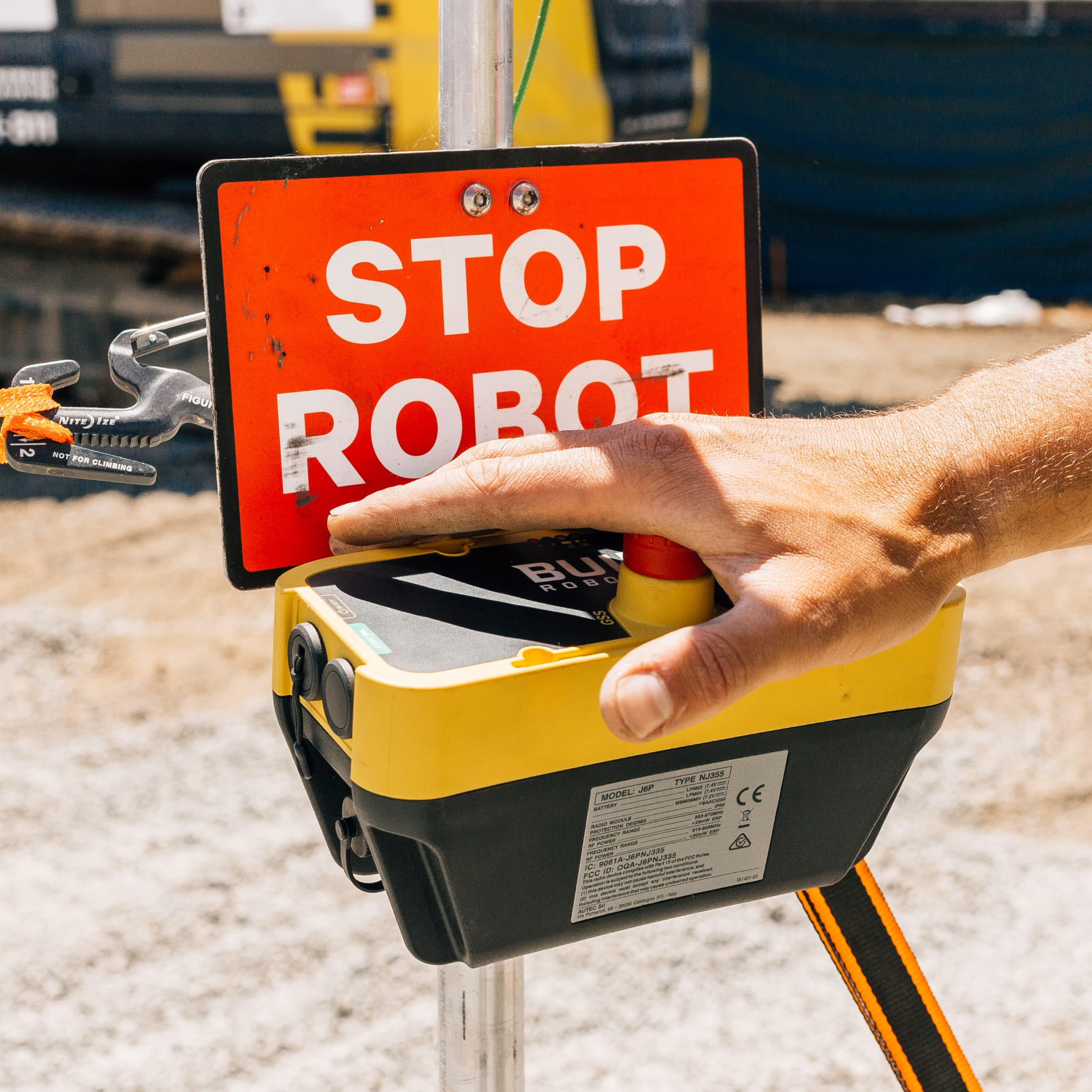 Lights & Sounds
Multi-sensory communication. The exosystem includes daylight-visible blue lights and 110-decibel audio cues to signal that the excavator is operating autonomously.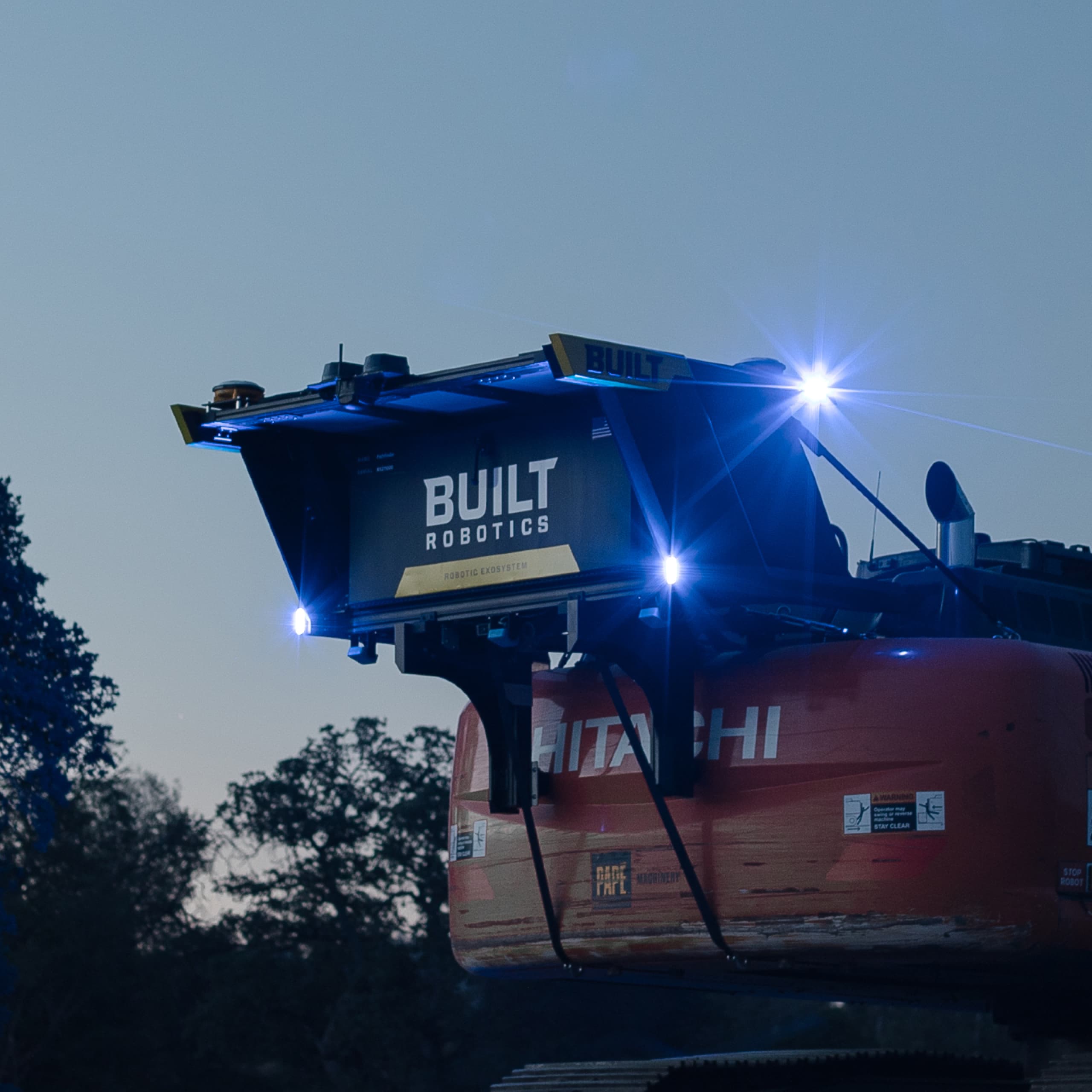 Safety Signage
New safety signs for new technologies. Built provides official safety signs to attach to your excavator, ensuring that anyone nearby is informed of the robot's autonomous operation.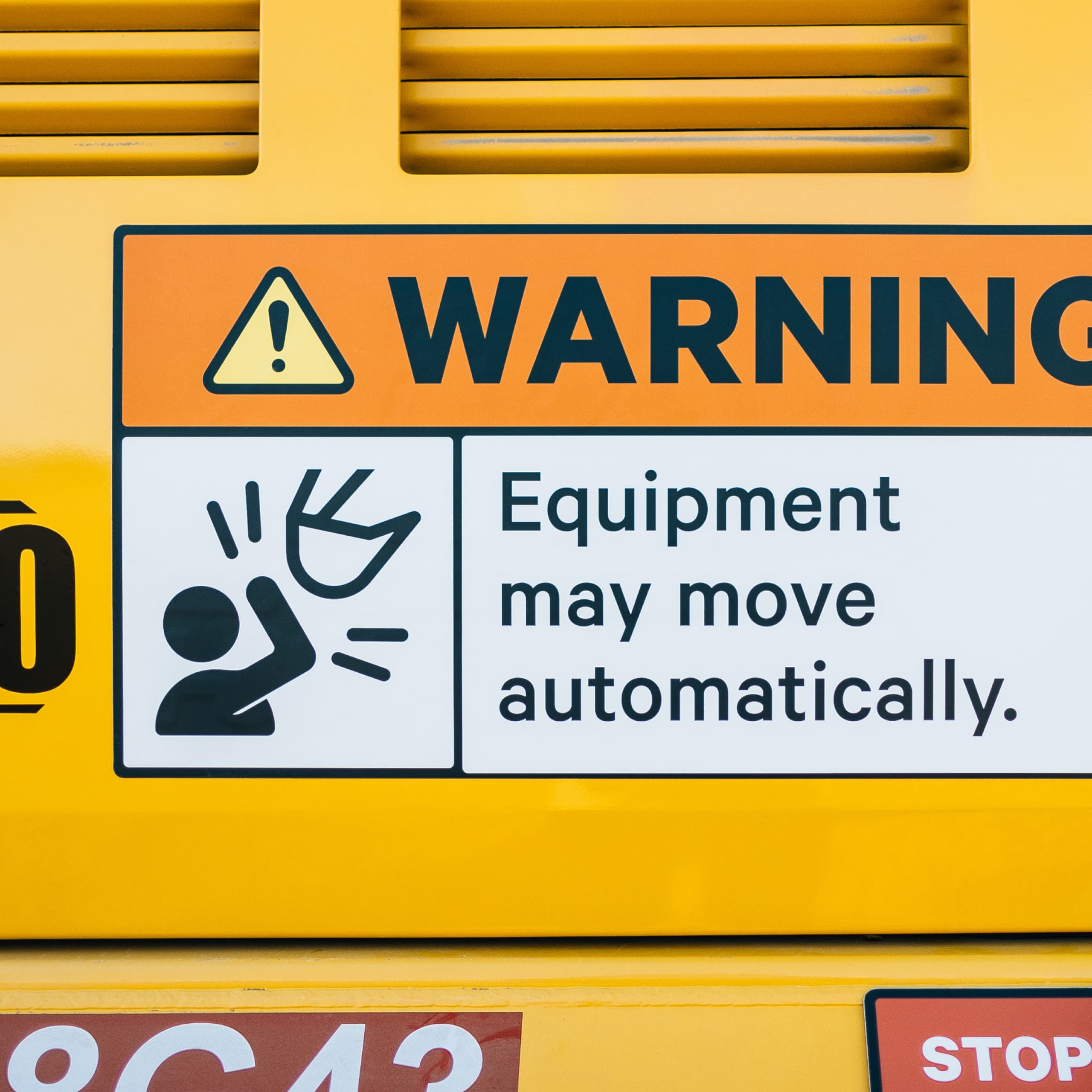 Robots and People Working Together Safely
Built Robotics is committed to raising the standard for construction safety with autonomy.