Exosystem
Transform Any Excavator into a Robot
The Exosystem™ is installed on excavators to enable the machines to operate autonomously. It includes an all-weather enclosure, proximity radar, 360° cameras, GPS, and a powerful liquid-cooled computer.
Technology
From Bolts to Bytes
Rugged hardware. Powerful computing. Made for the demands of construction. It's designed to take a beating on the jobsite, and keep running like clockwork.
Secure Start
The dashboard is where it all begins. Inside the cab of the excavator is where you start the Exosystem. Insert an encrypted USB key and flip a switch to turn on the Exosystem and monitor its vitals.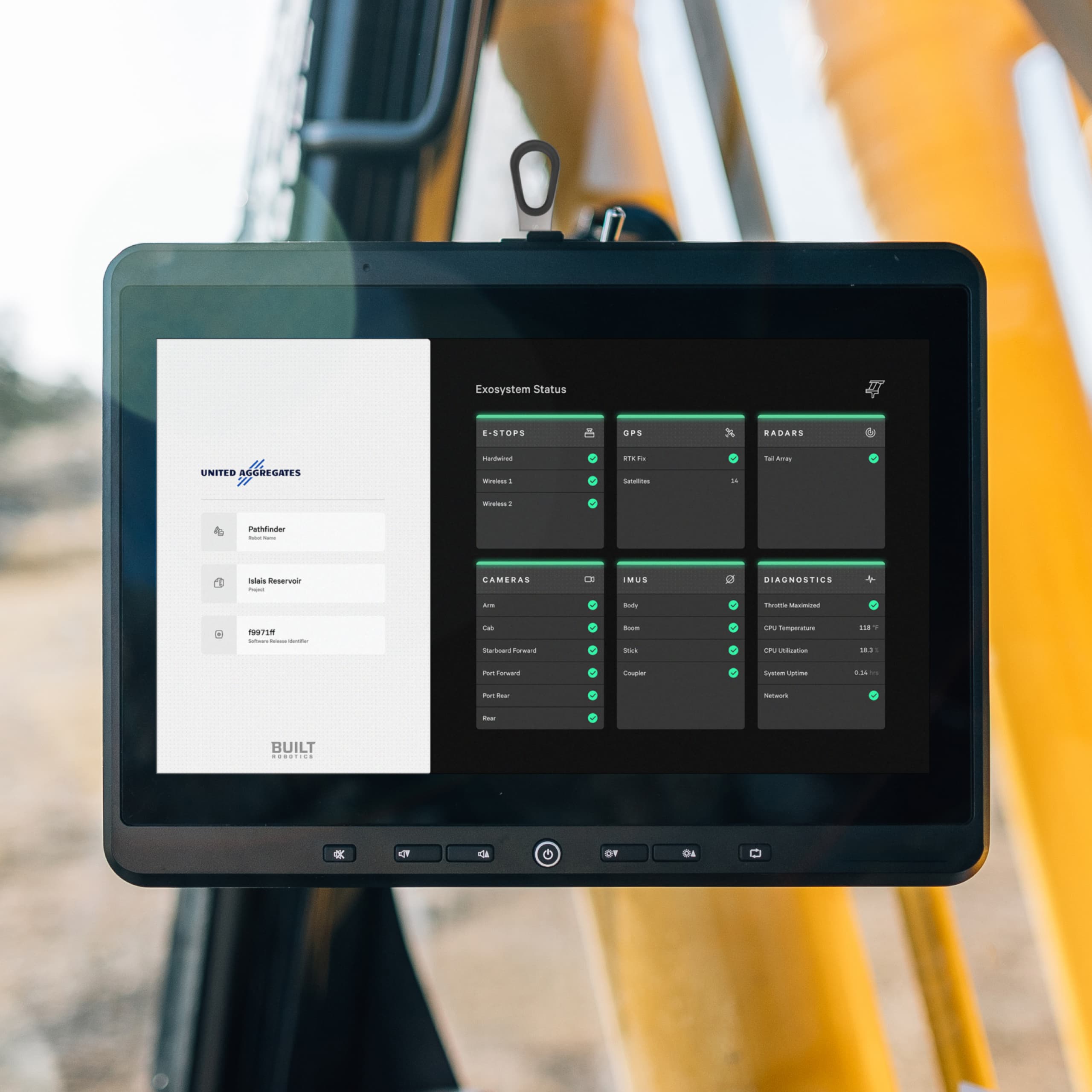 All Eyes on Safety
Six onboard cameras provide 360° vision. Obstacles are detected in less than a second, and operation is automatically paused until it is safe to resume.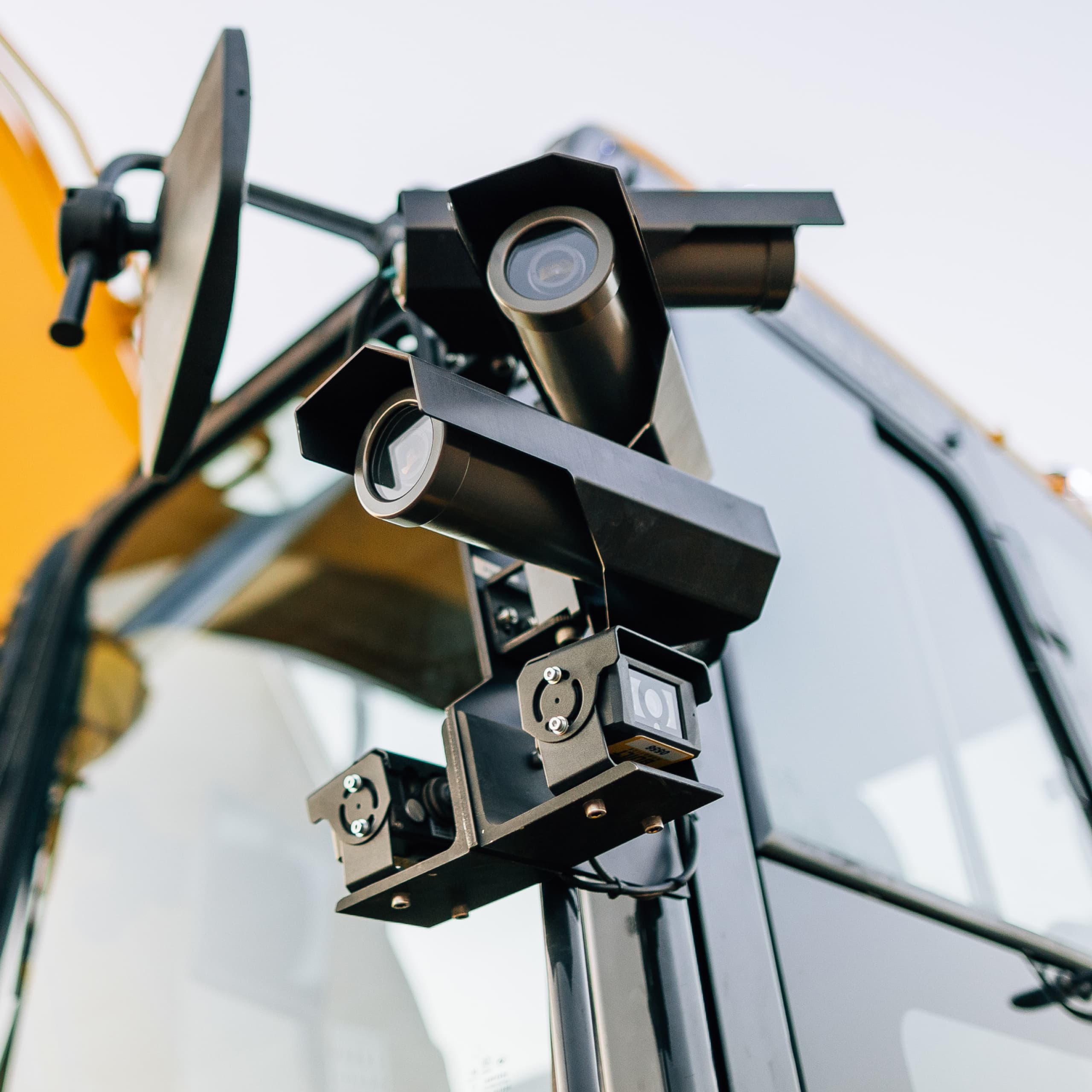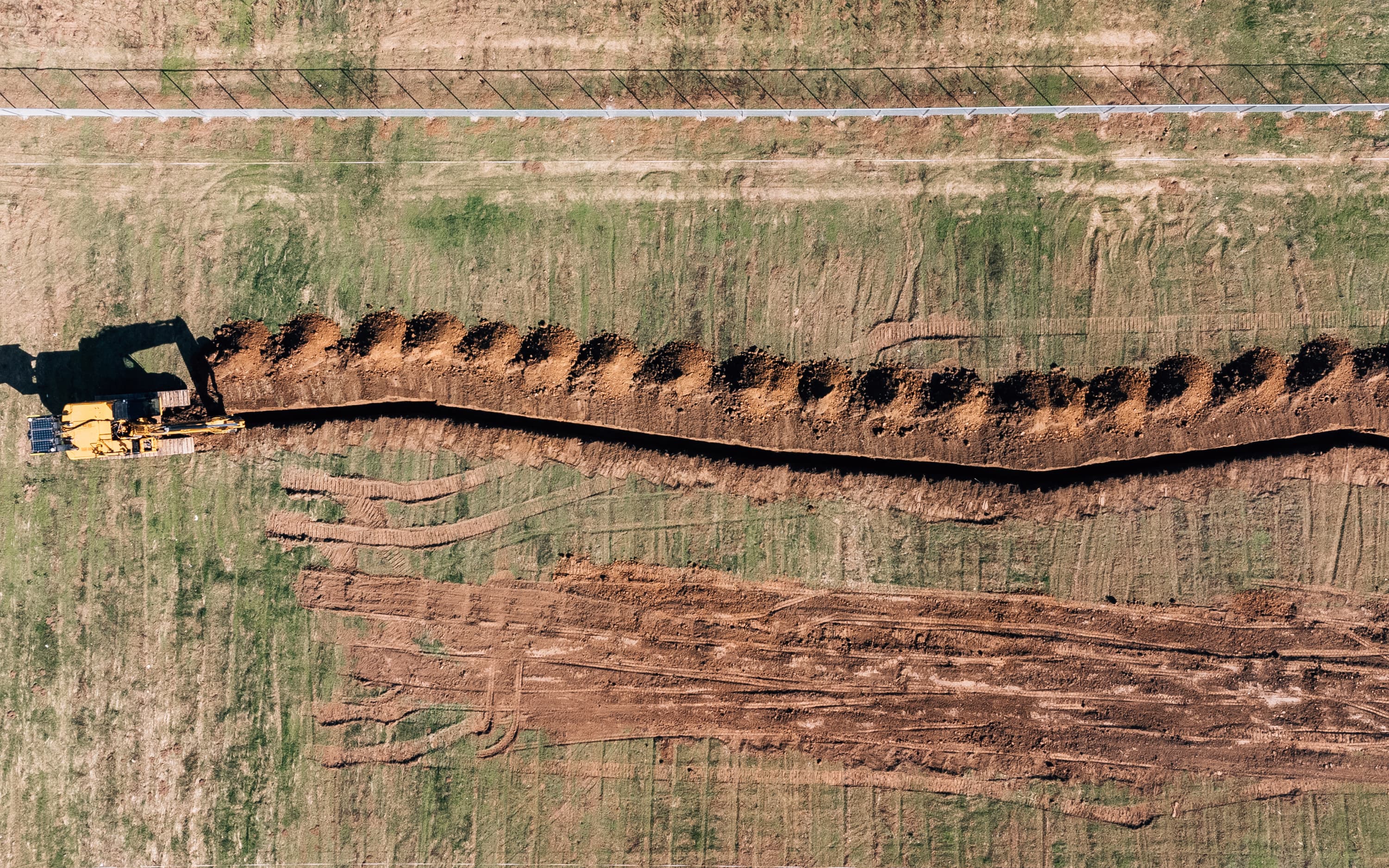 Make the Grade
Precise to the centimeter. State-of-the-art RTK GPS, IMUs, and proprietary kinematic software enable you to hit the most demanding tolerances.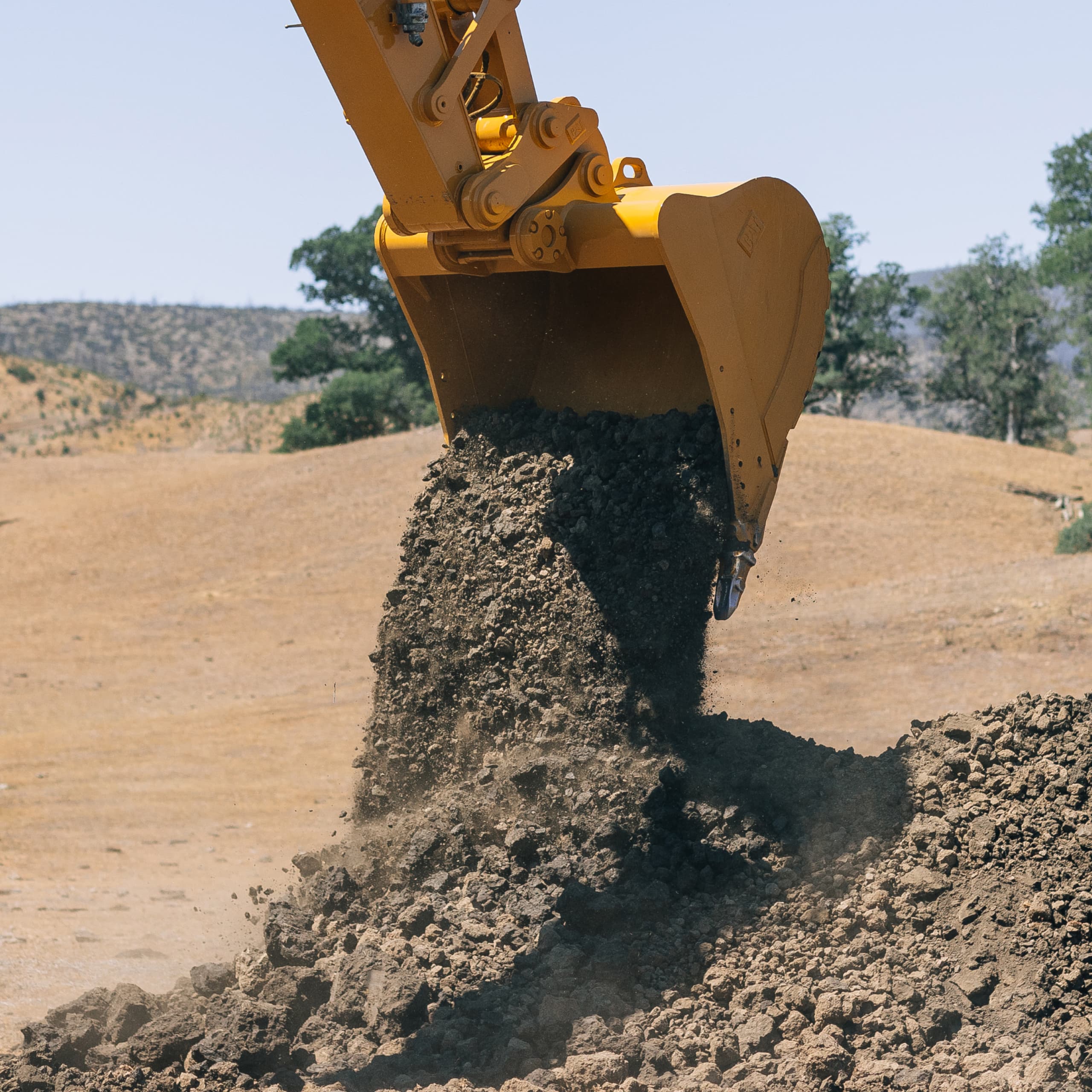 Call in the Backup
Solar for days. The Exosystem includes a backup security system powered by solar panels and heavy-duty batteries, giving you GPS tracking and 24/7 security coverage even when the excavator is turned off.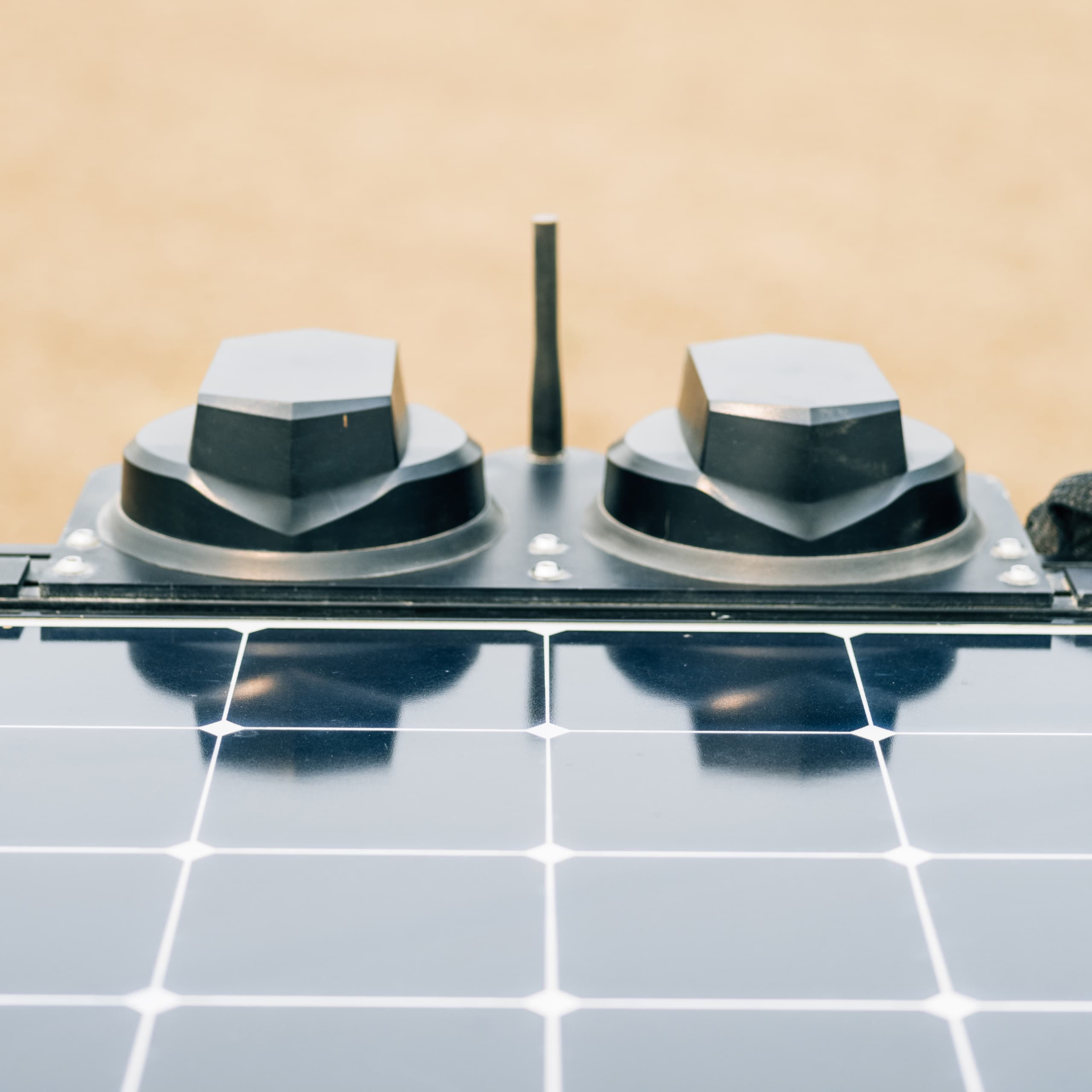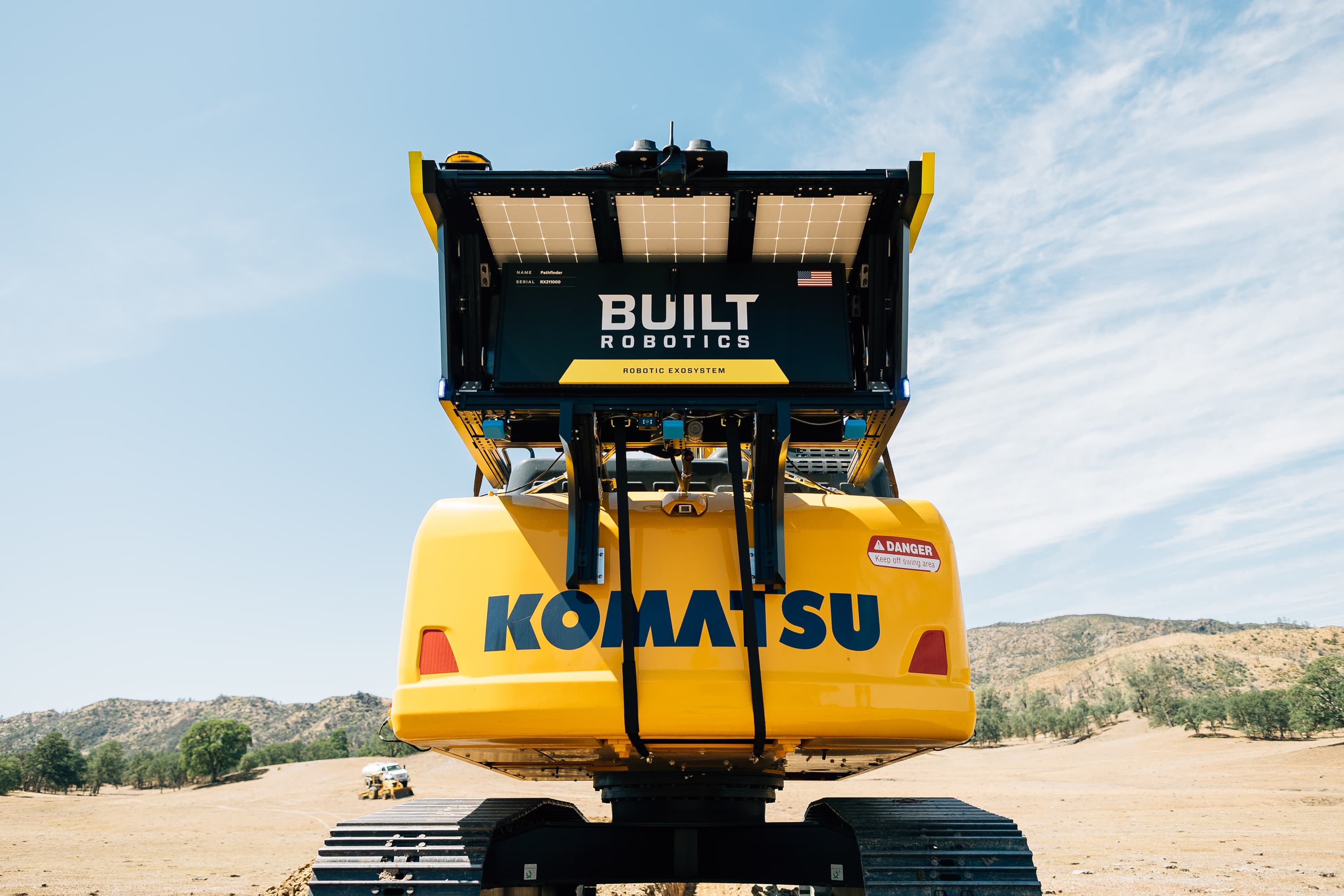 Installation
One Size Digs All
Mixed fleets are our specialty. The Exosystem is engineered to be compatible with mid-size excavators from all the leading manufacturers. We've designed a seamless installation that takes only a few hours and is fully reversible.
Installation
Upgrade in hours. The Exosystem installs on the tail with a versatile mounting system that can be detached from the excavator when needed. Cameras and other sensors are mounted with magnets and U-clamps.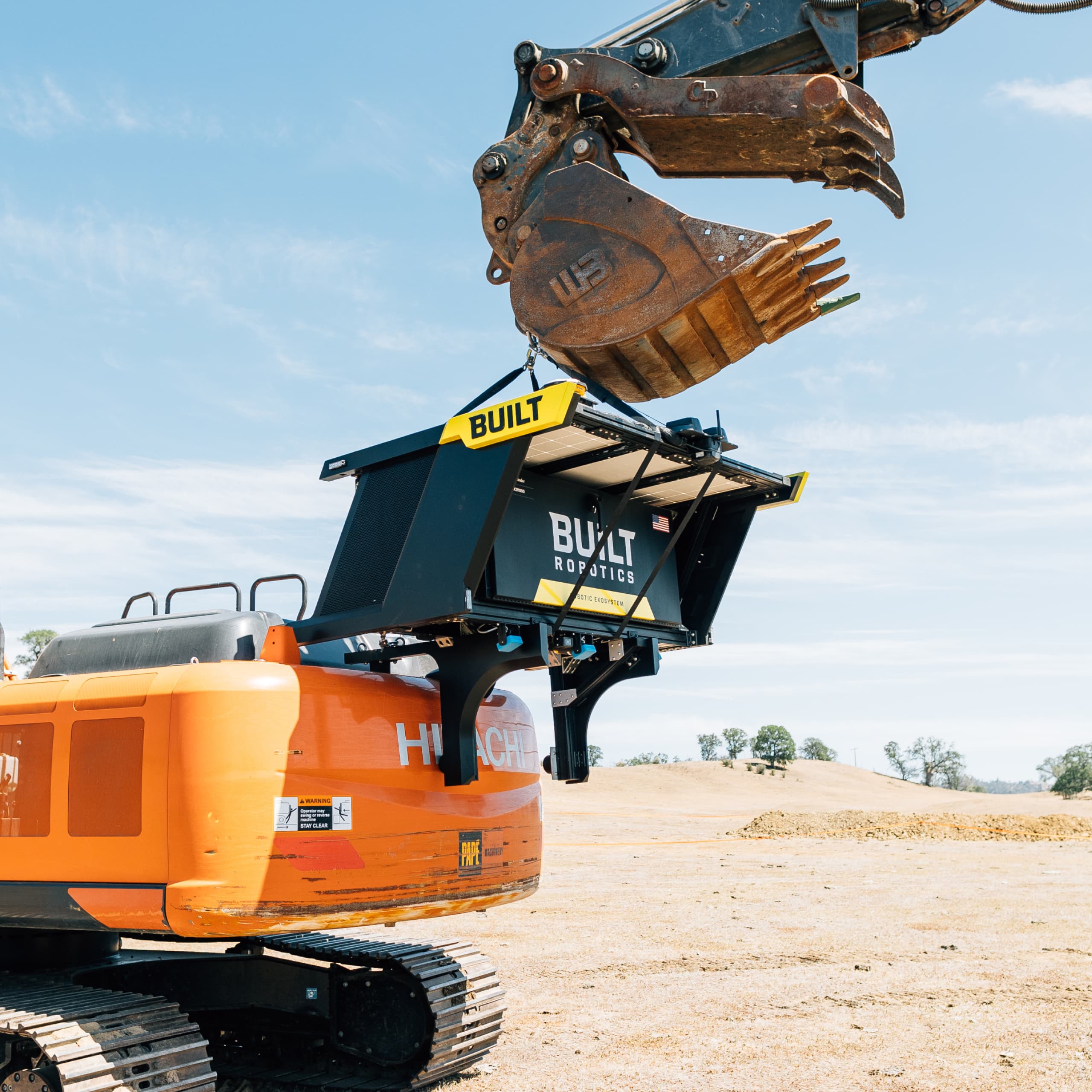 Easy Does It
Flexible installation for the tools you have on-site. Built's Exosystem™ includes mounting hardware built-in to allow lifting with service trucks, fork lifts, or other excavators.
Plays Well with Others
From 15 to 50 tons,
the Exosystem can run on any late-model excavator from leading manufacturers.
1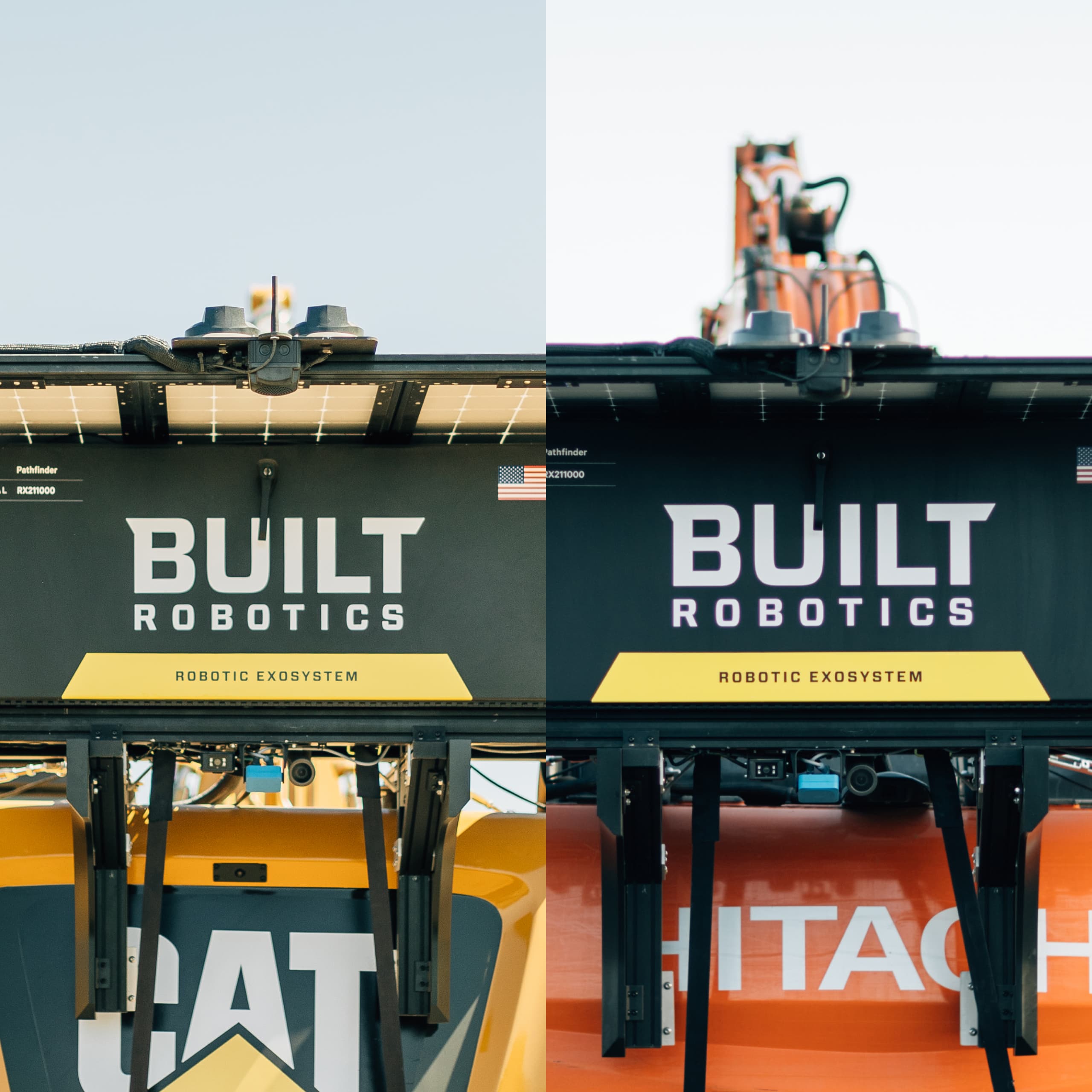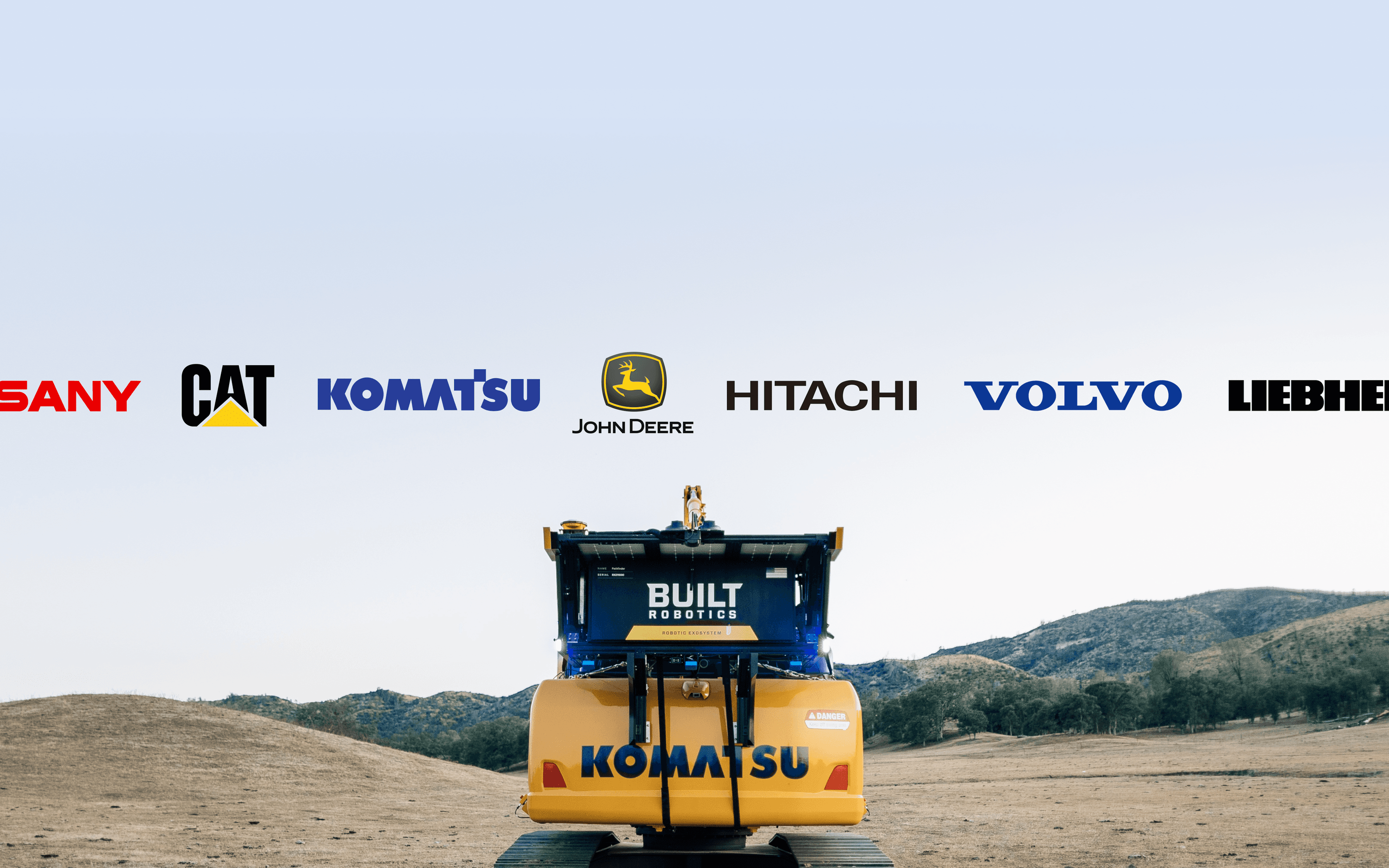 Shift to Manual
Take over whenever, wherever. The Exosystem preserves manual operation of the machine including rear-view backup cameras and native controls.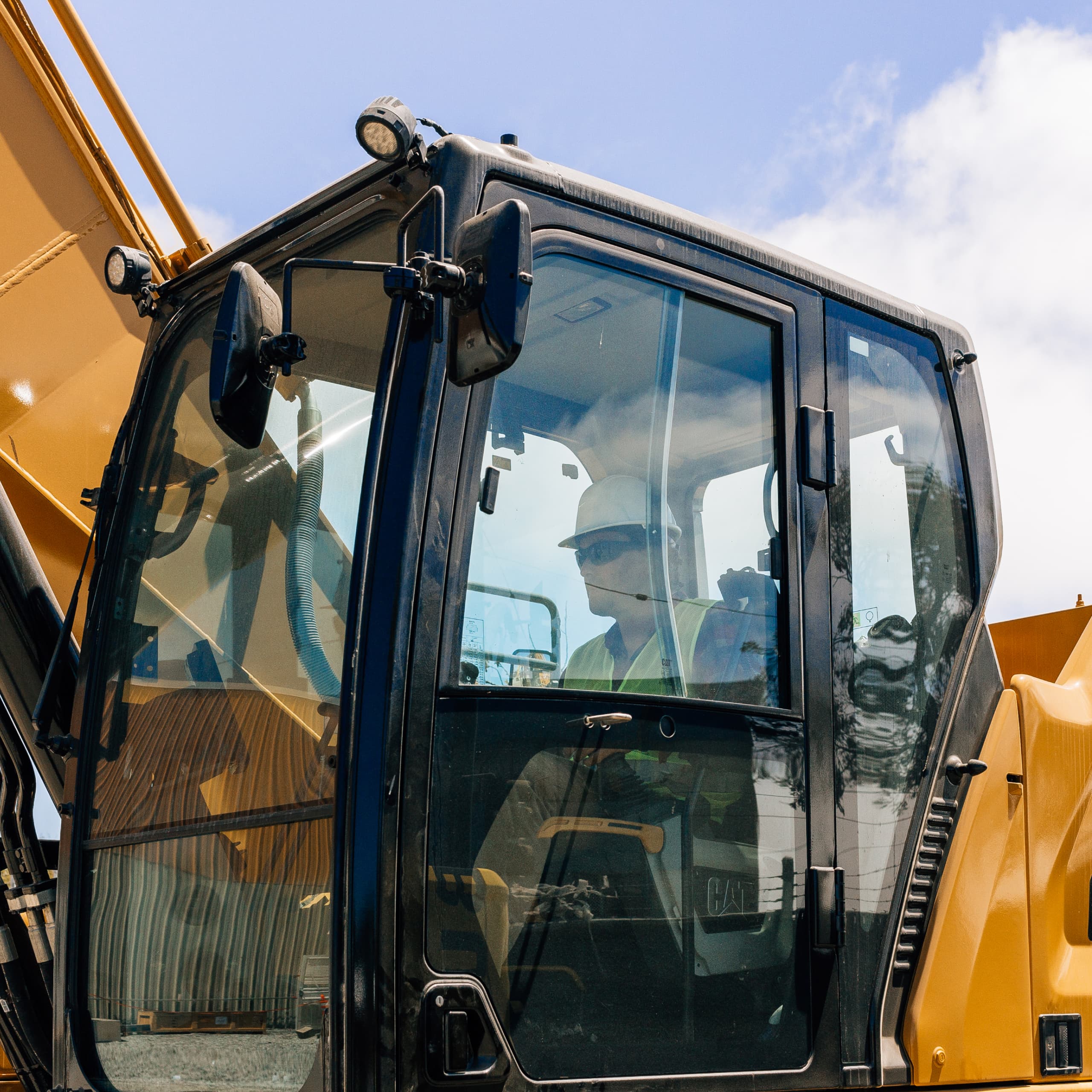 Road-Trip Ready
Designed for mobilization. The Exosystem sits below the mobilization height of the excavator's boom, ensuring that it does not interfere with machine transport.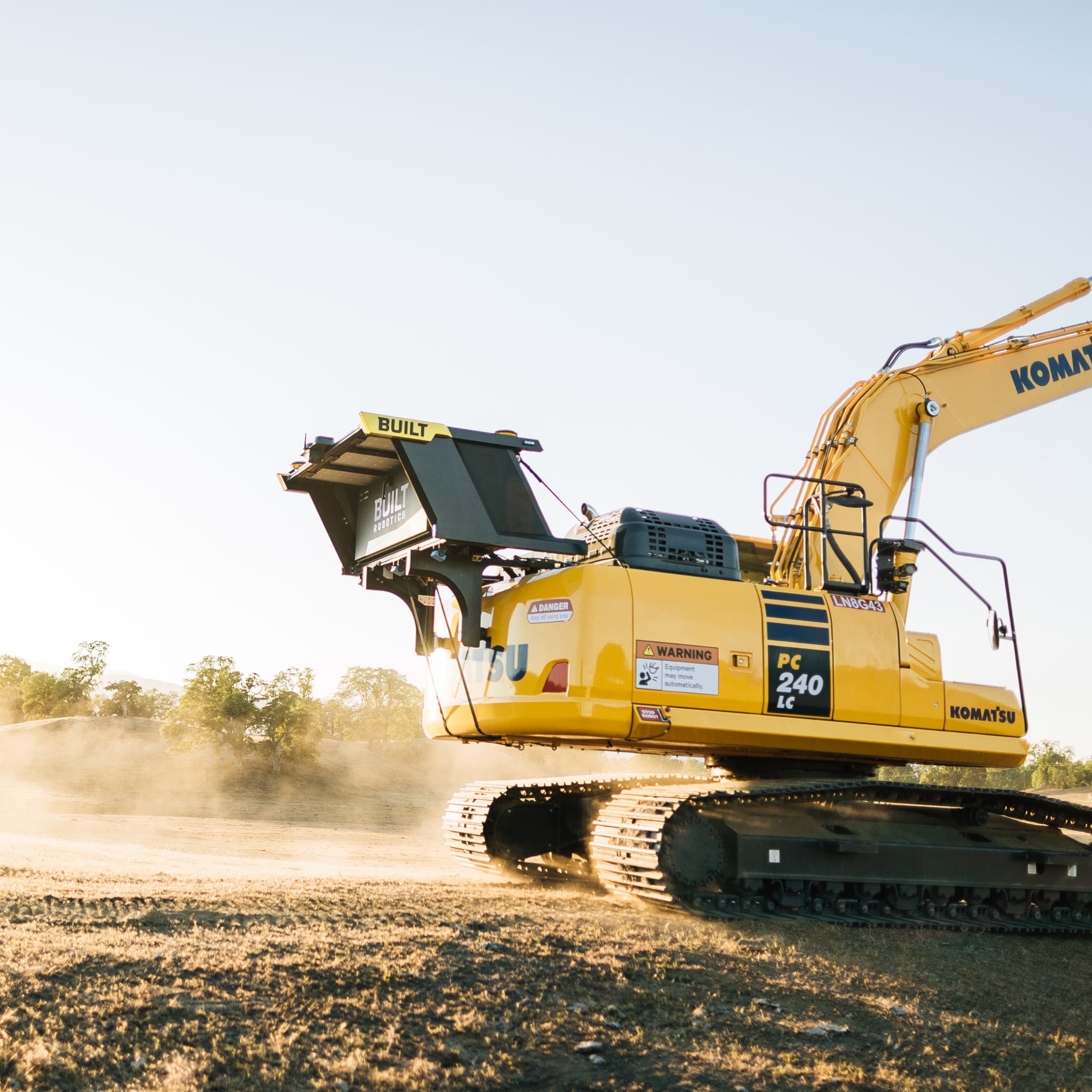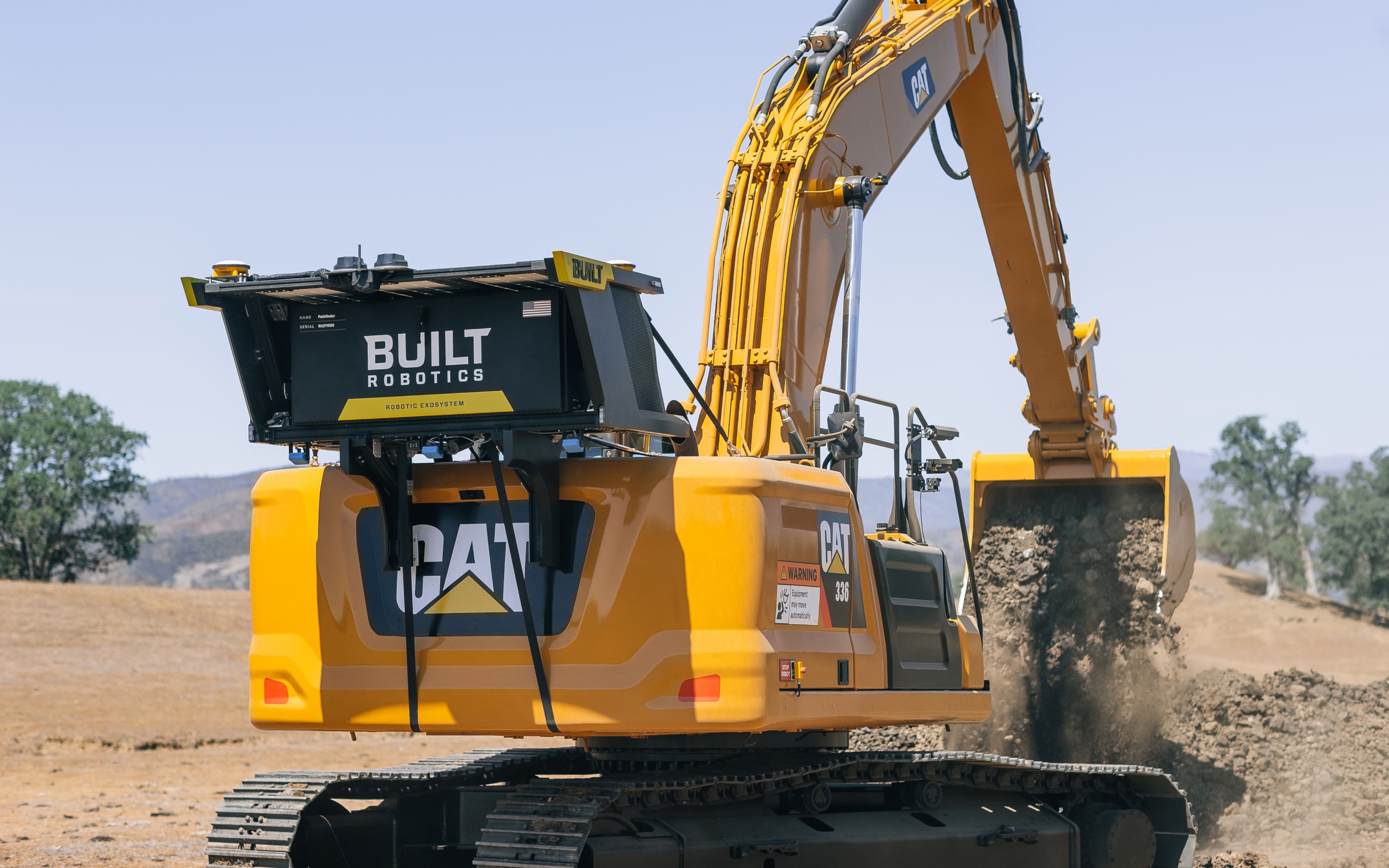 Solution
Full Autonomy Package
Everything you need to run a robot. From hardware and training to 24/7 support, Built Robotics provides everything you need to run a fully autonomous trenching operation.
Exosystem™
Heavy Equipment Robotic System
Everest™
Robotic Operation Software
Field Kit™
Robot Operation Tools
Guardian™
Remote Robot Monitoring
Compatible excavators vary depending on model, size, year, and hydraulic system. Please contact Built for details on excavator compatibility.