Guardian
All Reward, No Risk
Guardian™ is a remote, cloud-based monitoring solution from Built Robotics. Each robot automatically identifies obstacles and safety conditions and will immediately stop if an error occurs. Guardian provides another layer of redundancy, ensuring smooth, reliable operation in the field.
24/7/365
A Guardian Technician watches what your robot does in the field from a secure location. Activate Guardian monitoring with a quick call on the provided satellite phone once you are done setting up the robot.
Dual-redundant 360° video coverage
24/7/365 support
Targeted notifications for minimal disruptions
Remote restart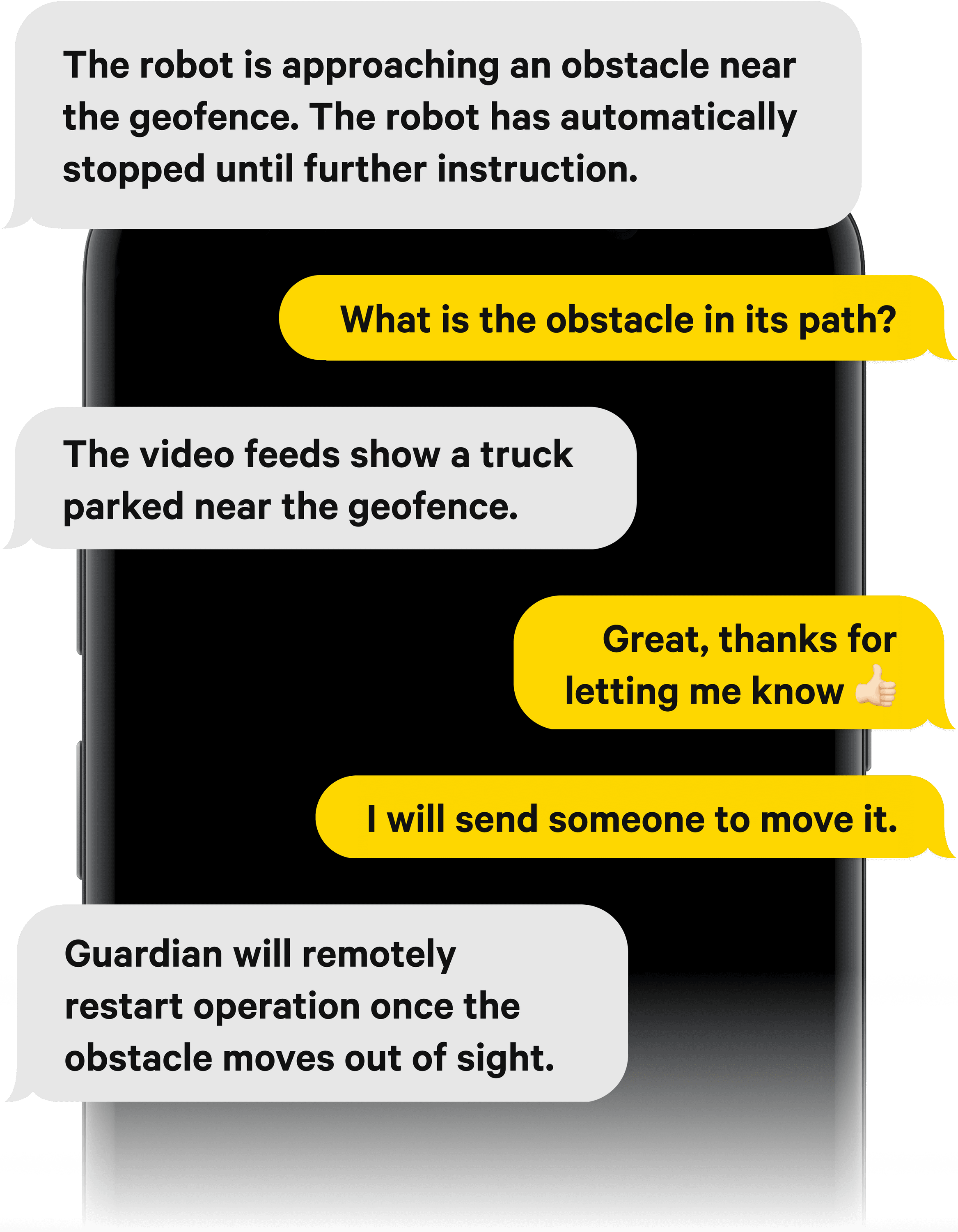 Features
Belt & Suspenders
Built's safety systems are engineered with redundant layers to ensure safe, reliable operation. Guardian is the backup plan for the backup plan, and provides a human touch to assess complicated scenarios and make executive decisions to efficiently complete the job.
Instant Expertise
Reach Built experts anytime. With remote support, access guided solutions virtually for faster fixes without the need to wait for onsite technicians.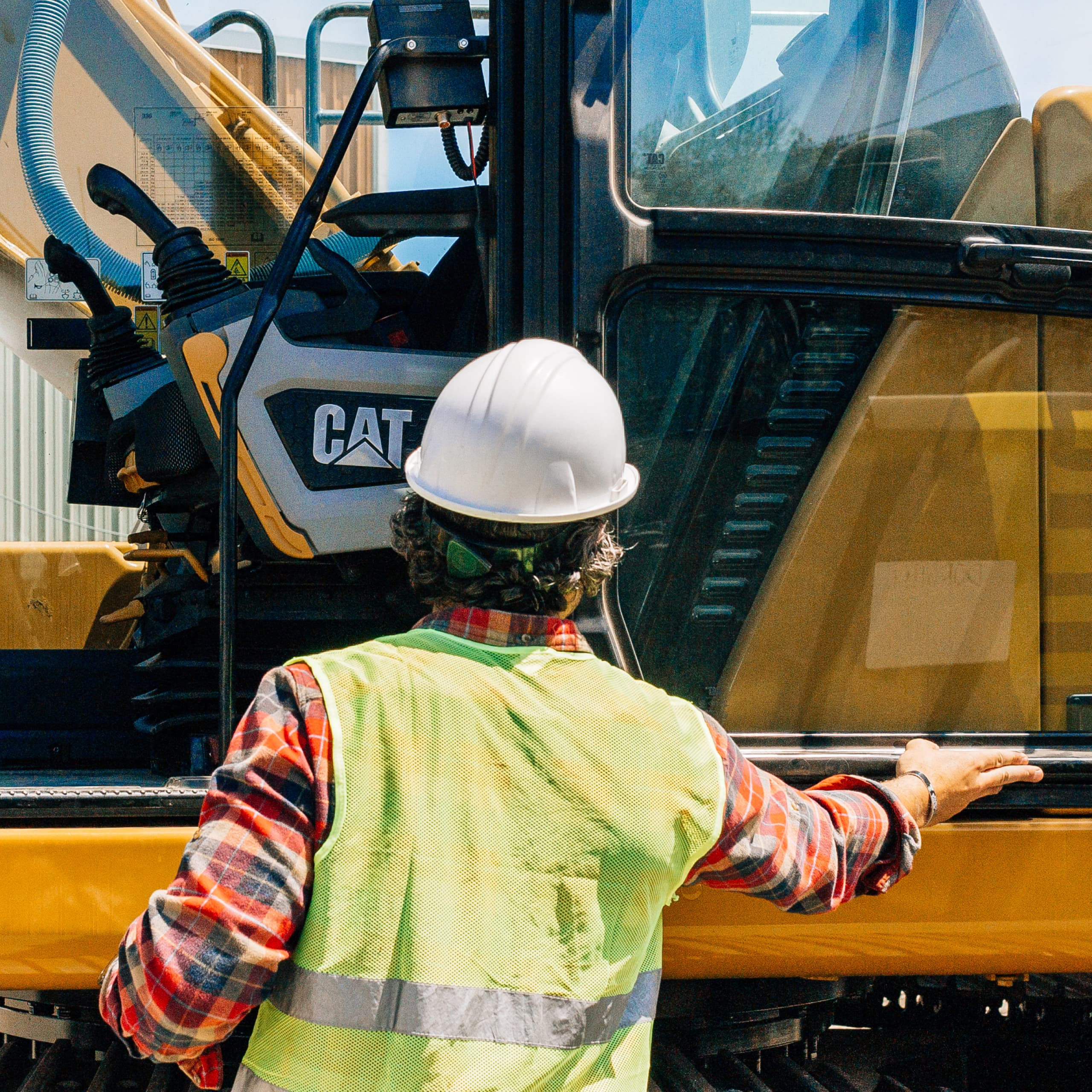 Always up to Speed
Be in two places at once. Guardian automatically sends updates throughout the day to ensure you and the robot are on the right track.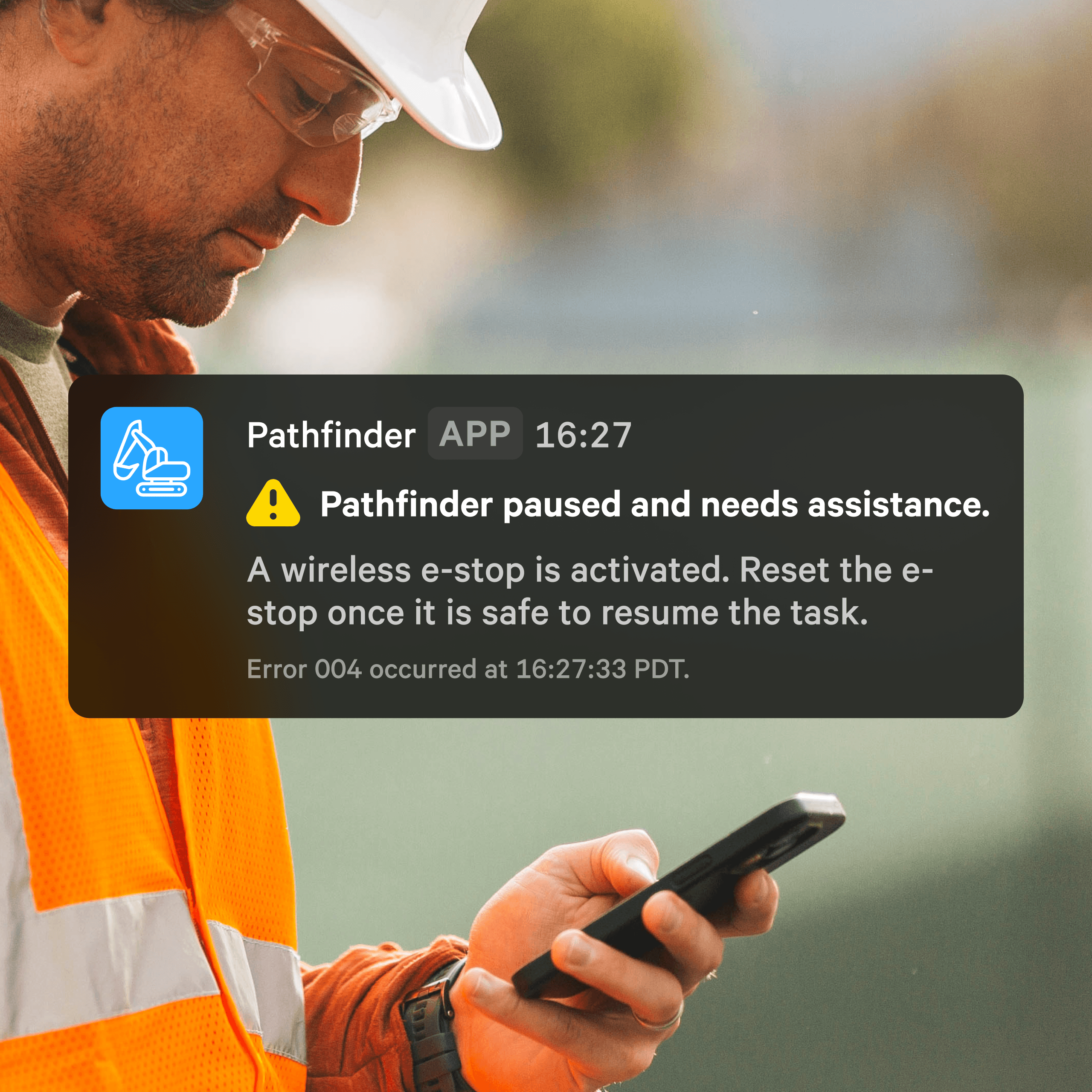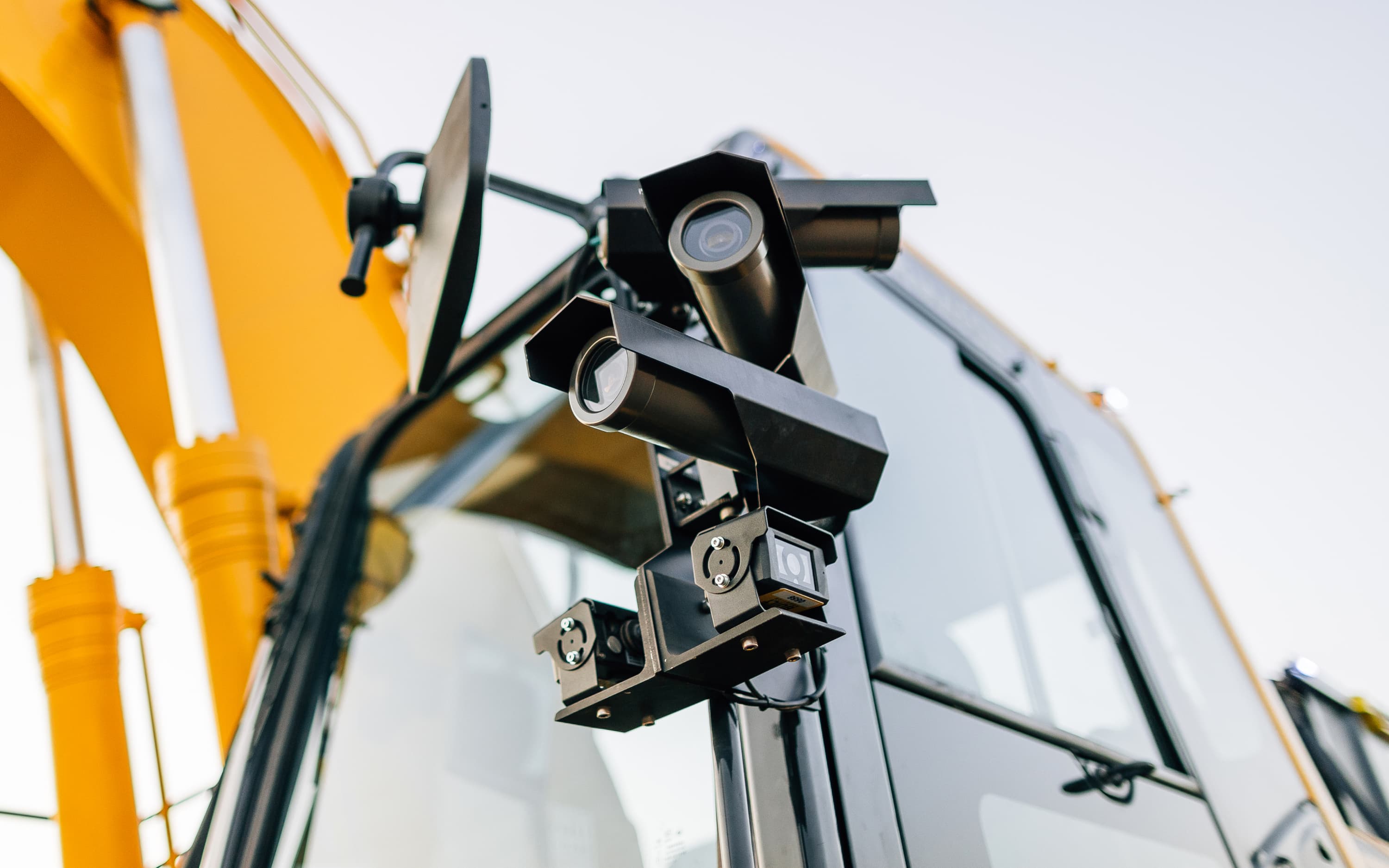 Set Your Sights on Security
Record, audit, log. Redundant security cameras record 360° exterior coverage, as well as in-cab and on-tail footage. All data is backed up for thirty days.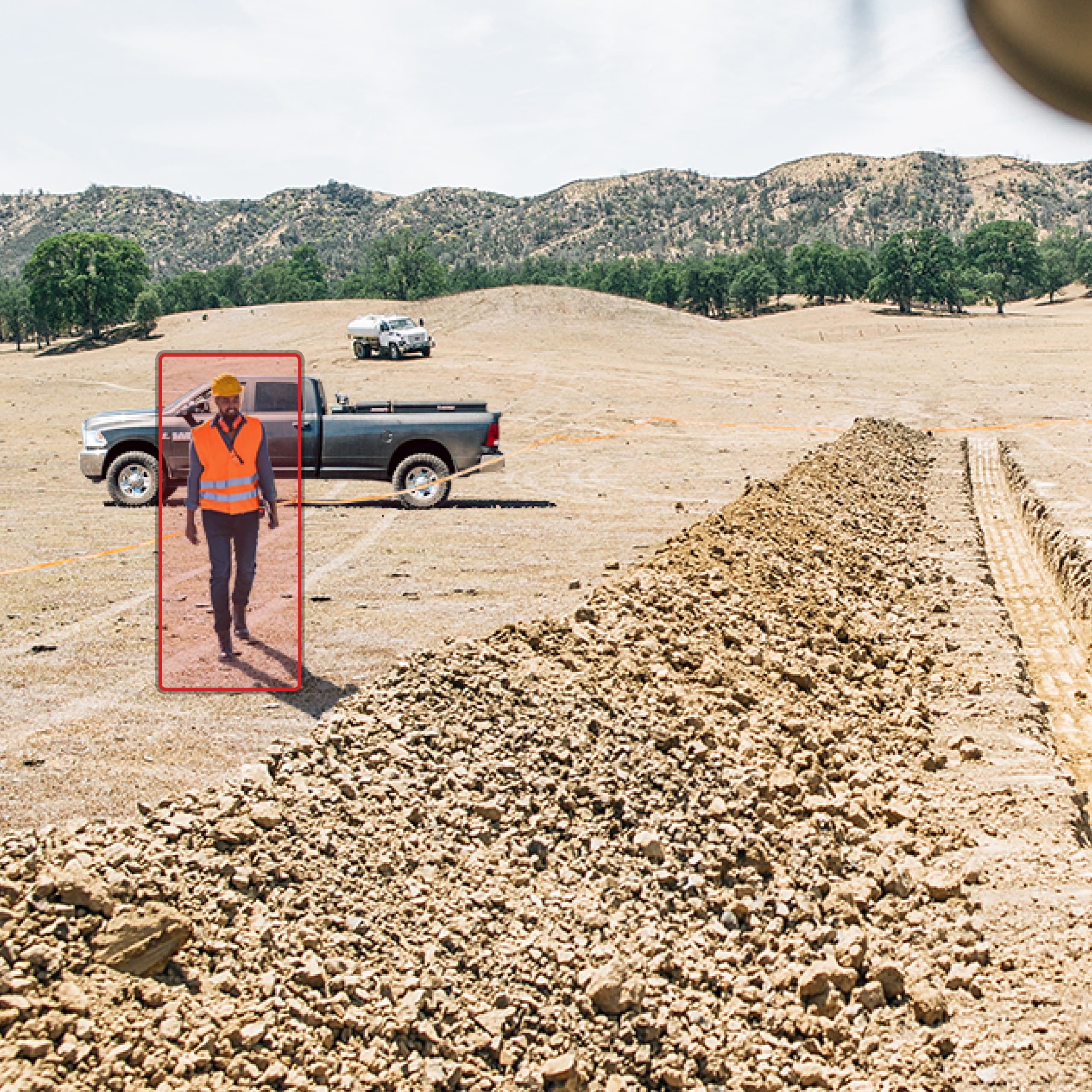 Maximize Uptime
Walk away and let the robot keep working. Real-time notifications and continuous monitoring ensure that your robots maximize working time without interruptions.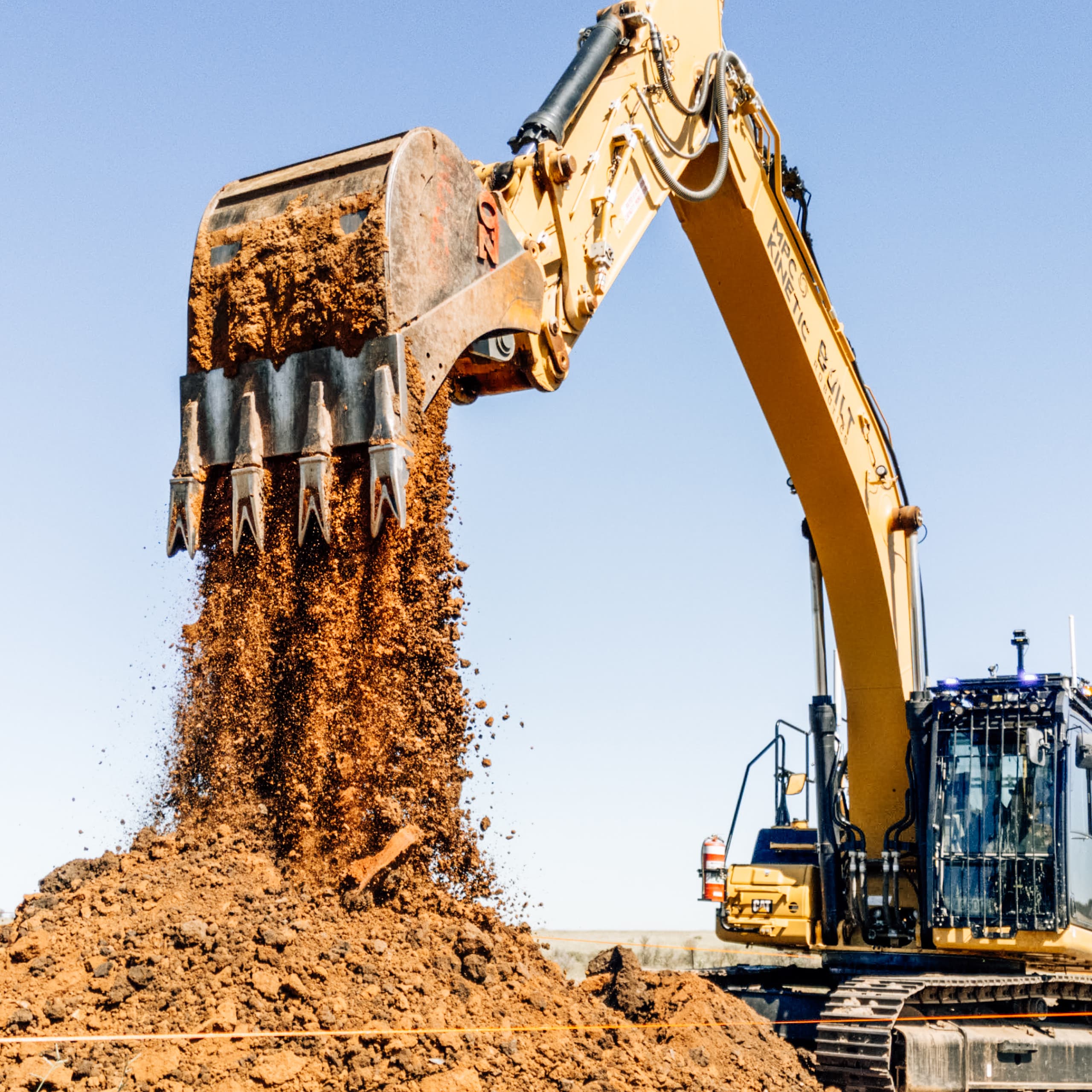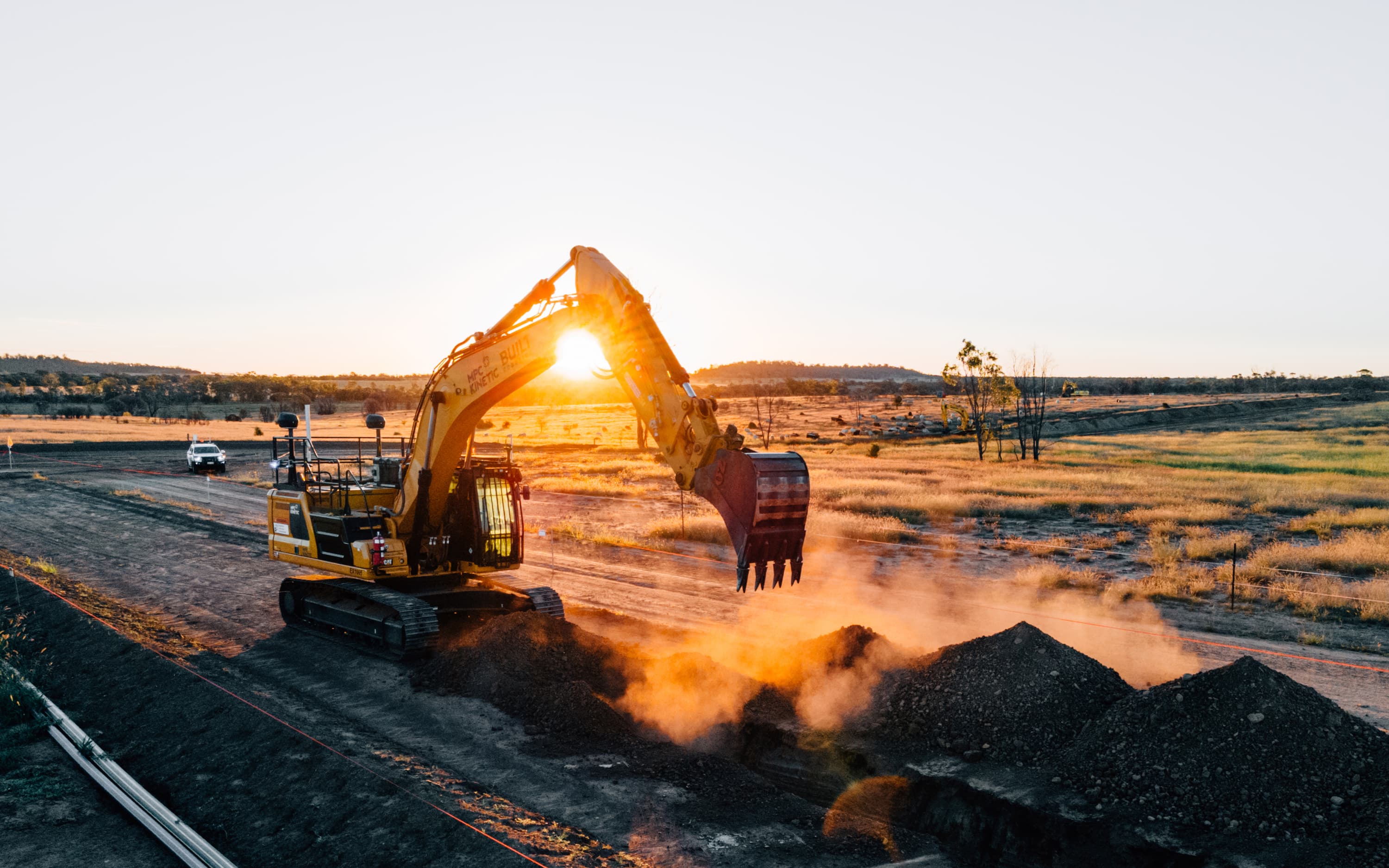 Solution
Full Autonomy Package
Everything you need to run a robot. From hardware and training to 24/7 support, Built Robotics provides everything you need to run a fully autonomous trenching operation.
Exosystem™
Heavy Equipment Robotic System
Everest™
Robotic Operation Software
Field Kit™
Robot Operation Tools
Guardian™
Remote Robot Monitoring